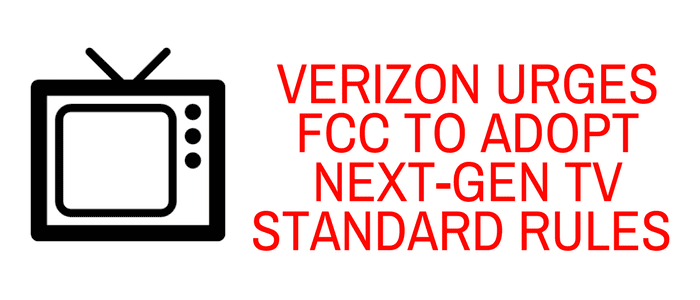 Law360, New York (August 21, 2017, 6:34 PM EDT) — Verizon urged the Federal Communication Commission on Friday to consider putting in place a few rules to ensure that the transition to the "next generation" broadcast television standard remains voluntary for providers until it gains more widespread consumer acceptance.
In a letter to the commission, top executives from Verizon said they supported the FCC's idea that the transition from the old Advanced Television Systems Committee 1.0 standard to the new ATSC 3.0 broadcasting standard should be voluntary and market-driven for providers, but it urged to agency to adopt rules such as requiring broadcast stations transitioning to the new standard to provide a simulcast of their programming in the old standard as well.
"The simulcast obligation … will ensure that over-the-air and [multichannel video programming distributor] consumers maintain access to broadcast TV and are not disenfranchised or forced into costly equipment upgrades for an as yet unknown programming format," Verizon wrote on Friday.