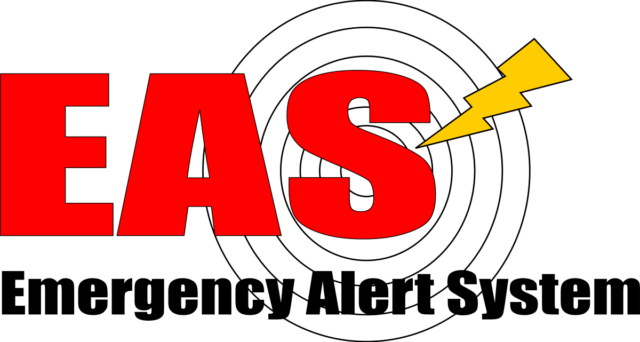 On June 11, the Federal Communications Commission (FCC) announced that it would be coordinating with the Federal Emergency Management Agency (FEMA) to conduct a national test of the Emergency Alert System (EAS) and the Wireless Emergency Alerts (WEA) system on Aug. 11, 2021, at 2:20 p.m. Eastern Daylight Time (EDT), with Aug. 25, 2021, as the secondary test date if necessary. Pretest filings on EAS Test Reporting System (ETRS) Form One will be due by July 6, 2021, from all EAS participants.
FEMA will initiate the WEA portion of the nationwide test using the State/Local WEA Test category, and only those subscribers who have opted in to receive WEA test messages will receive the nationwide test message. The EAS portion of the test will be distributed through the broadcast-based "daisy chain" distribution system of EAS participants, including broadcast stations and cable television systems.
All EAS participants must submit the required ETRS forms as follows:
July 6, 2021 – deadline for submitting ETRS Form One with new or renewed identifying information. Updates or corrections to ETRS Form One are allowed up to 30 days after submission, or until Aug. 5, 2021. A separate copy of Form One should be filed for each EAS decoder, each EAS encoder and each unit combining decoder and encoder functions.
Aug. 12, 2021 – deadline for submitting the "day of test" information on ETRS Form Two.
Sept. 27, 2021 – deadline for submitting the detailed post-test data on ETRS Form Three.
All EAS participants – including low-power FM stations (LPFM), Class D noncommercial educational FM stations and EAS participants that are silent pursuant to a grant of special temporary authority – are required to register and file in ETRS, with the following exceptions:
Analog and digital low-power television (LPTV) stations that operate as television broadcast translator stations are not required to register and file in ETRS.
FM broadcast booster stations and FM translator stations that entirely rebroadcast the programming of other local FM broadcast stations are not required to register and file in ETRS.
Analog and digital broadcast stations that operate as satellites or repeaters of a hub station and rebroadcast 100 percent of the programming of the hub station are not required to register and file in ETRS.
The ETRS is available on the FCC's website. Users must access the system using a registered FCC username associated with the FCC registration number (FRN) for which the Form One will be filed. If you have already created a username for use in the Commission Registration System (CORES) or another FCC system, that same username should be used to access ETRS.
Filers can update previously filed ETRS Form One information by clicking on the "My Filings" menu option and then clicking on the record for that form. Cable operators can prepopulate Form One by completing the FRN and Physical System ID (PSID) fields. The FCC urges filers to review prepopulated data carefully for accuracy.