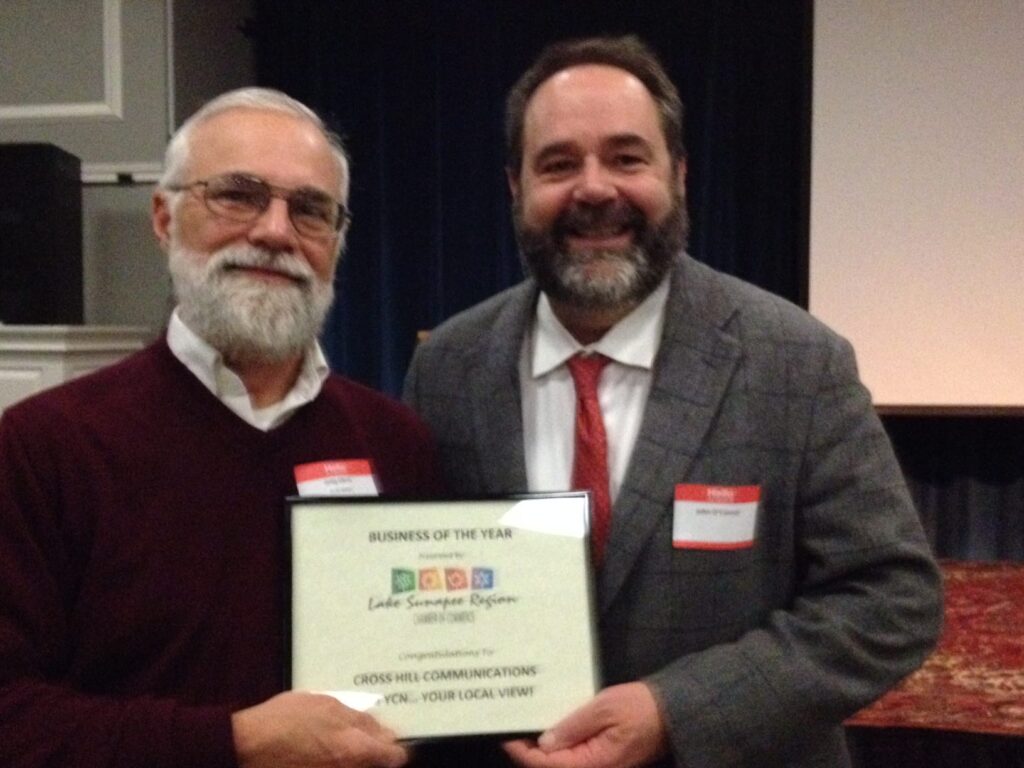 The 2015 Lake Sunapee Region Chamber of Commerce "Business of the Year" honoree, Gregory Uhrin, Manager and COO of Cross Hill Communications, LLC, operates two low-power TV stations in America's upper East Coast. WYCX and WYCU covers community events, local personalities and businesses, sports, and local programming for the Dartmouth/Lake Sunapee Region in South and Central Vermont and New Hampshire.
In addition WYCX pulls programming from Outside Television with shows focused on active lifestyle actives and extreme sports. The station also provides a unique feature for the area. According to the website, ycnnow.com, Kearsarge Chronicle viewers "hear from individuals from all across our region with different background life experiences." River Valley Chronicle "highlights businesses, events, history, and the promotion of non-profit groups," according to ycnnow.com. Local high school sports are provided through the Game of the Week selections.
WYCU offers Retro TV, classic television in a multitude of genres including westerns, science fiction, drama and police procedurals. The station also offers viewers local programming.
"We are the only broadcast for two counties," said Uhrin. "This area has not had local news in 15 years."
Even though the stations are backed by over 35 years of experience, updated equipment that includes High Definition cameras, and the best production technology available, there was trouble just getting on the air. "Comcast carries both [channels] in exactly the same market," he said. "It took us over a year battling with them to get our must-carry agreement honored."
If the LPTV Auction Spectrum becomes a reality, areas like Lake Sunapee would be without local programming and access to locally produced television news.
Together, these stations reach over 100,000 homes and resorts with many hours weekly of local programming. The technology and experience are something Uhrin hopes to bring to a newly acquired station in rural New York – a dream that could be in peril from the FCC's Spectrum Auction.