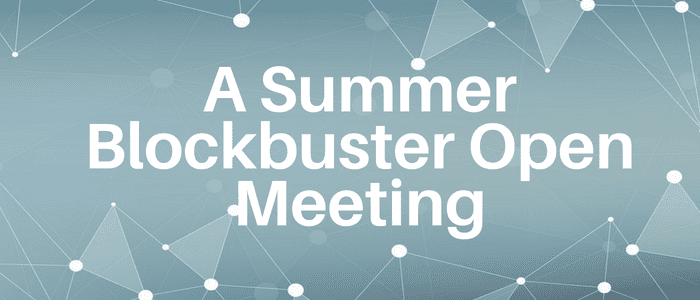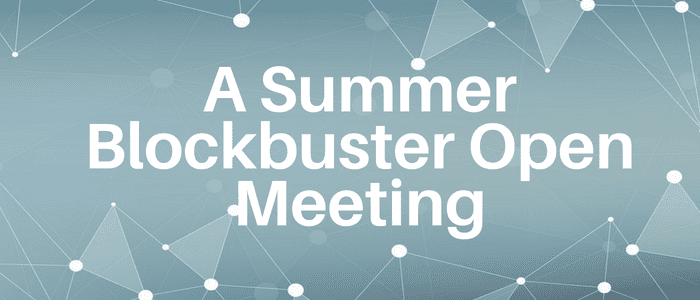 By Ajit Pai | FCC Chairman
In the spirit of the summer blockbuster season, the Commission's June 7 meeting is going to be our own version of "Avengers: Infinity War." We're taking familiar headliners—freeing up spectrum, removing barriers to infrastructure buildout, expanding satellite services, modernizing outdated rules, eliminating waste, improving accessibility, protecting consumers—and rolling them into one, super-sized meeting.
Fittingly, our featured order is a sequel of its own. For the past few years, one of the agency's highest priorities has been repurposing high-band spectrum for next-generation wireless services like 5G. In 2016, the FCC unanimously adopted the Spectrum Frontiers Order, which established rules for wireless broadband operations in frequencies at or above 24 GHz. Last year, we approved the Second Report and Order, which modified the 2016 rules and made available an additional 1,700 megahertz of wireless spectrum for flexible use in the 24 GHz and 47 GHz bands. Today, I'm circulating a Third Report and Order and Further Notice that takes the next steps necessary to promote U.S. leadership in 5G and to deliver advanced wireless services to American consumers.
My plan contains multiple proposals for multiple bands, so I'll tick through them quickly. First, it would establish performance requirements for IoT networks, revise our mobile spectrum holdings rules, and resolve pending sharing and operability issues in the 24 GHz band. Second, for the lower 37 GHz band, we would resolve pending petitions for reconsideration and establish a band plan. Third, the Further Notice asks further questions about the sharing framework for federal and non-federal use in the 37 GHz band. Fourth, it also proposes making spectrum in both the 26 GHz and 42 GHz bands available for flexible wireless use. There's a lot to digest here, but the big takeaway is that the FCC is taking action to unleash spectrum for the next-generation wireless services that will help grow our economy, boost our nation's competitiveness, and improve our quality of life.
From the Federal Communications Commission.