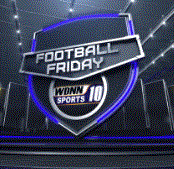 A Class A TV station in the Peachtree State found on local cable TV systems and its Class A LPTV sibling have just been traded to a locally based buyer. What are his plans for the station? They won't include "North Georgia Television News."
According to an informal one-page summation filed with the FCC on Friday (9/21), Community Life Ministries, doing business as North Georgia Television, is selling WDGA-CD 47 and WDNN-CD 49, available on Cable Channel 10, in Dalton, Ga., to Troy L. Hall.
The value of the deal is $500,000, and Hall is getting the licenses for the two Class As in addition to equipment and real property at 101 Spencer Street in Dalton, Ga.
Hall is delivering a $300,000 check to the ministry, with the remaining funds being accounted for via a $200,000 Promissory Note.
Additionally, Hall is assigning all of his right, title, interest, obligations, and responsibilities to North Georgia Television News for $10. This was stated in a notarized assignment form dated Sept. 21.