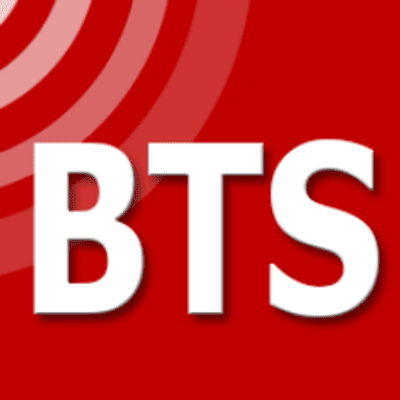 HARTFORD, Conn.—Television was again center stage at this year's IEEE Broadcast Technology Society Broadcast Symposium, with nearly two-thirds of the presentations involving video. ATSC 3.0, or as it has been recently branded by the Consumer Technology Association, NEXTGEN TV, was in the limelight, with the final day of the Oct. 1-3 conference set aside for 3.0 presentations.
Leading off was Michael E. Bouchard, vice president of technology strategy for ONE Media at Sinclair Broadcast Group, who prognosticated as to how NEXTGEN TV and 5G technologies could work together in a mutually beneficial way.
"OTT is on the rise and 82% of internet traffic will eventually be video," said Bouchard. "The consumer's use of video on the internet is driving this exponential growth, and there's nothing to indicate that this will end anytime soon. More and more broadcasters are moving their broadcasting to over-the-top. We're loading these networks as they've never been loaded before. But we're also becoming more and more dependent on a network that we don't control, and mobile networks are becoming choked. Coverage is also poor in rural areas."
Bouchard noted that while 5G may offer a lot of advantages not present in current wireless broadband systems, it may not be the universal panacea that many are promising, as under certain high-demand content viewing conditions, its unicast delivery mode can saturate. He suggested that if 5G and broadcast joined forces this would allow traffic to be offloaded for over-the-air delivery to phones equipped with 3.0 chips.
"[Such a] 5G converged network utilizes the superior features of IP-based terrestrial transmissions [and] it utilizes the unicast mode networks that are already in place," said Bouchard. "It delivers data seamlessly across different technologies."
Such a converged network would also benefit wireless broadband providers by extending their reach into rural areas and cutting system buildout costs, according to Bouchard.
"With the millimeter wave technology [that's proposed for 5G], you need a tower every 200 to 300 feet," said Bouchard. "How are you going to do that for Interstate 90 that goes from Boston to Seattle? Or better yet, how are you going to do that where I live in Hunt Valley, Md., where it's horse country and every house has 40 acres?"
He views a plan where broadcasters could "rent out" some of their ATSC 3.0 bits to telcos as being a "win-win" for both.