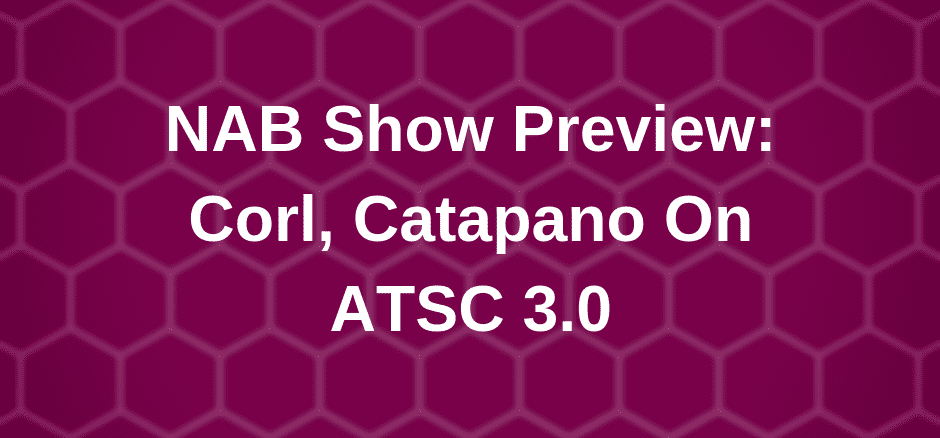 Triveni Digital executives are a go for speaking at theBroadcast Engineering and Information Technology Conference (BEITC) at the 2019 NAB Show.
During the event, SVP/Emergent Technology Development Mark Corl and SVP/Engineering Dave Catapano will share their expertise on interactivity and security requirements of ATSC 3.0.
At the BEITC, Corl will give two presentations. The first, "ATSC 3.0 Interactive AEA Enhancement Toolkit," will provide an overview of the ATSC 3.0 standards regarding emergency notifications, with a focus on practical aspects of deploying a broadcaster workflow to support it. He will describe how broadcasters can use software tools to customize and optimize an AEA enhancement workflow to their individual environment. The session will take place on Saturday, April 6 from 3:20 to 4:40 p.m. in room N260-B of the Las Vegas Convention Center (LVCC).