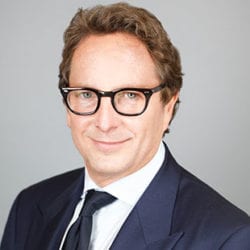 One of the most prolific buyers of broadcast television stations in recent months has undoubtedly been HC2 Station Group, the entity that now owns the Azteca América network and a big mix of fully licensed facilities and LPTVs in key markets.
HC2 has just added another Class A station to its stable — this time in the Golden State.
In an asset purchase agreement filed with the FCC on October 3, HC2 — led by Philip Falcone — is agreeing to acquire K20JX-D, a digital LPTV facility using Channel 20 to serve California's state capital of Sacramento.
The seller is Amazing Facts Inc., and it is selling the Class A TV station to HC2 for $800,000.