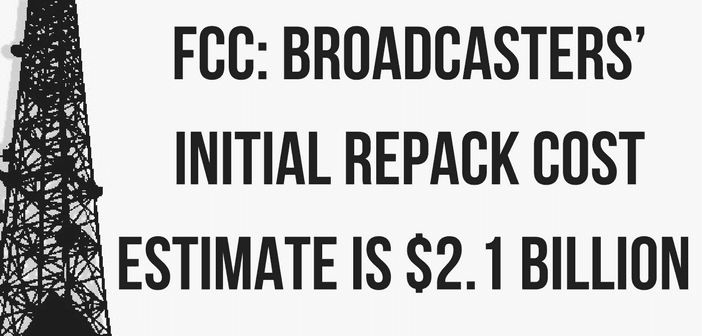 The FCC said Friday that—based on the estimates it has received on the 900-plus TV stations moving in the post-incentive auction repack—the aggregate total request for reimbursement is $2,115,328,744.33, with still some more MVPDs and a handful of stations to weigh in.
The deadline for those estimates was July 12.
Congress has given the FCC $1.75 billion to reimburse broadcasters and MVPDs (the latter for retuning headends to receive rejiggered stations).
Related: NAB Says Repack Money Insufficient.
But the initial estimate is not set in stone by any means.