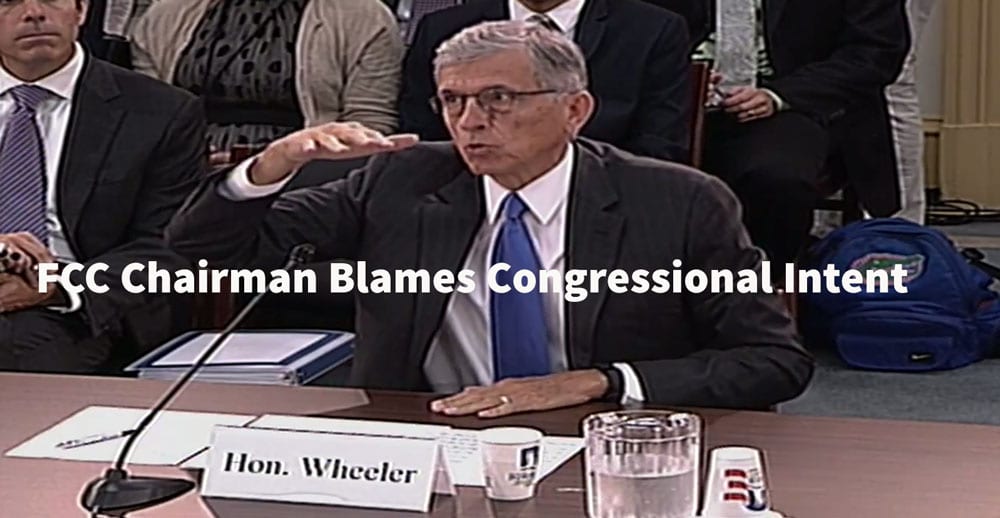 The Advanced Television Broadcasting Alliance (ATBA) appreciates efforts of the House Energy and Commerce Committee Communications and Technology subcommittee in today's "Continued Oversight of the Federal Communications Commission" hearing. This hearing once again emphasized the lack of consideration of the Low Power Television and Translator industry by FCC Chairman Wheeler.
FCC Commissioner Pai in his opening comments mentioned the uncertainty that Low Power Television and Translator stations are facing. "For a successful auction, we all know that the sellers and buyers need to fully understand and support the rules. Yet when it comes to the band plan, questions and uncertainty abound. Layered on top is growing concern regarding how the repack will work, including as it relates to the future of low power television stations and translators. It was never our intent that these diverse voices in the marketplace would get fully silenced"
Following Pai's opening statement, Communications and Technology Chair Greg Walden (R-Ore) opened questioning by asking "What do you plan to do to minimize the impacts of repacking on LPTV and translators to help insure that their important programming continues to reach viewers?"
Wheeler answered by saying they would help stations find new channels and allow channel sharing. Walden then asked about help with displacement and Wheeler wrapped by sidestepping the question with a quick, "I'll get back on that."
Representative Joe Barton (R-Texas) opened his comments by stating he was a leading advocate for Low Power Television Stations and asked Chairman Wheeler and Commissioner Pai about the importance and survival of LPTV after the auction. All agreed that Low Power and Translators are an important voice in our country. Wheeler continued with his same two points in his answer to Barton, first, to help LPTV find new channels and second, begin a ruling that will help low-power and translators to share a channel. Addressing the same question, Pai shared his concerns that the policy cuts the FCC was on the brink of making might impair LPTV, and the vacant channel proceeding is just one example. Speaking of LPTV and Translator stations, Pai continued to say that the FCC should do what it can to prioritize them staying in business.
In the final round of questioning, Committee Chairman Walden circled back to the LPTV issue asking FCC Chairman Wheeler directly the questions, "won't setting aside an entire channel for unlicensed contribute to the problems we are hearing from Translators and LPTV stations? Will you commit to LPTV and Translators having priority over unlicensed in the TV band?"
Wheeler tossed the blame of no priority back to Walden by saying, "No, I believe it is clear, the mandate from this committee is that there is no priority given to LPTV and the committee did say however that we should also be encouraging unlicensed."
Walden corrected with his recollection of the statute, "Unlicensed was never set aside as a priority to create a nationwide band. We had a lot of discussion that you didn't clear all of this and then give it to, in effect, some really big operators."
Louis Libin, ATBA Executive Director was present in the committee hearing and had the following to say after hearing the exchange on Congressional intent. "In its zeal to create new unlicensed channels by eliminating LPTV and TV Translators, the FCC is learning that it may not be as simple and clean as twisting congressional intent, especially, if those in congress who wrote the words, disagree with the FCC's interpretation of Congress's words."