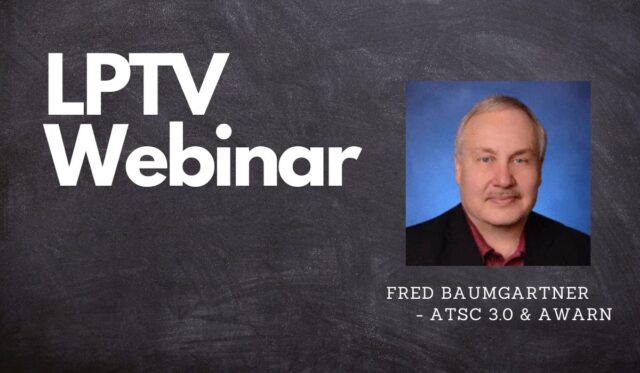 Join us for a discussion with Fred Baumgartner, Director Next Gen TV Implementation at ONEMedia — Sinclair Broadcast Group to discuss AWARN and ATSC 3.0.
One of the first applications for NextGen Broadcasting (aka ATSC 3.0) is Advanced Emergency Alerting and Informing (AEA&I). It is the basis for interactive TV and a critical piece of mobile NextGen broadcasting. AEA&I brings the audience not just alerts/warnings, but the critical information necessary to make life saving decisions. AEA&I is very different than EAS, in that it does not interrupt programming, is very targeted and users select what alerts and information they receive and how and filters out what they do not need or want. AEA&I also provides communications for first responders and provides much more opportunities for emergency managers to reach instantly those affected.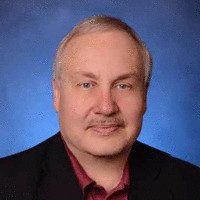 Fred Baumgartner, CPBE is a fellow of the Society of Broadcast Engineers, a past trustee of the Ennes Foundation and Fellow of the Radio Club of America. Currently, he is the Director of Next Generation Broadcast Implementation for Sinclair Broadcasting. Previously, he was Director of Broadcast Engineering for Qualcomm's MediaFLO project and directed Leitch/Harris' Systems Engineering group. Up to that time, he served as Director of Engineering for the Comcast Media Center in Denver, its Director of New Product Development through the center's AT&T ownership and Director of Broadcast Satellite Operations during its TCI ownership era. Before joining the satellite and cable origination world, Mr. Baumgartner held the position of Chief Engineer at KDVR-TV & KFCT-TV, Denver; WTTV-TV, WTTK-TV, Indianapolis; KHOW AM & FM, Denver; WIBA AM & FM, Madison, Wisconsin, operations manager at KWGN-TV, Denver; and others beginning with the overnight gig and a newly minted FCC 1st Class license at WBIZ AM & FM, Eau Claire, Wisconsin in 1972. Baumgartner was also heavily involved with the development of EAS and authoring several hundred articles and a few books on Radio and TV engineering. He operates amateur radio station KØFMB; sometimes from a sailboat, skis or bicycle from both the "radio-ranch" in Colorado and an apartment Maryland.