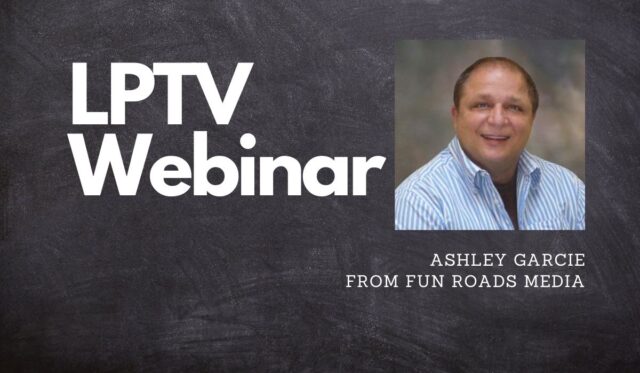 The ATBA LPTV Industry Association Wednesday Webinar continues with Ashley Garcie from Fun Roads Media as the guest for October 6, 2021 at 3pm Central.
Ashley Gracile is a broadcast television Executive Producer who's created & owns 17 TV series (over 1,740 episodes) seen in over 100 million homes. Ashley is also the Chairman and Founder of Fun Roads Media Inc an independent, privately held media company. 
The company's flagship property is the Fun Roads television network; the only broadcast TV platform which celebrates the leisure road travel lifestyle with a popular lineup of TV series and movies, including original shows. Fun Roads is streamed on multiple platforms and broadcast OTA and on cable 24 hours a day, 7 days a week into 44 million homes in 4 of the nation's top 6 TV markets and 6 of the nation's top 17 TV markets, along with 12 more top 50 markets. Over 42 million people can now watch Fun Roads.
Fun Roads launched in April of 2019 in San Francisco. Go to www.funroads.tv to learn more.