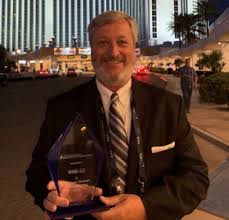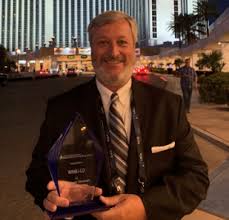 WNBJ NBC 39/CW 39 was awarded the Advanced Television Broadcast Alliance LPTV Station of the Year Award in front of a full house at the Westgate Hotel as part of the National Association of Broadcasters annual convention. The station was awarded for displaying innovative and creative programming through its daily schedule, demonstrating sound financial decisions, being a force for the local community in events, issues and stories, and demonstrating a commitment to producing local programming to meet the needs of the community.
Station executive Bill Christian was on hand to receive the award. "We are gratified and humbled to achieve the highest honor from the ATBA. Our small but nimble team in Jackson, led by General Manager Peter Noll, has gone above and beyond to serve the people of Jackson."
The award also recognized the station's work in partnering with local community leadership and non-profits to provide a media platform for voices unable to be heard elsewhere.