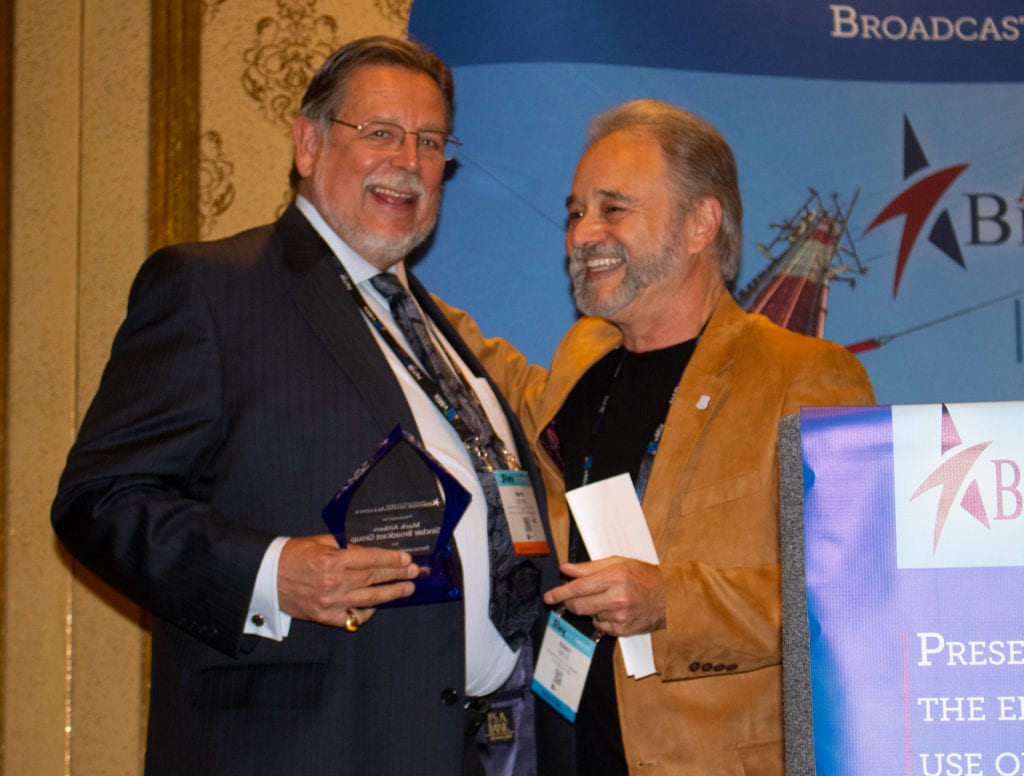 The Advanced Television Broadcasting Alliance (ATBA) hosted the Fifth Annual Low Power Television and Translator Industry Awards during the  Annual Low Power Television Industry Association Reception and Awards during the National Association of Broadcasters Convention Monday night April 8, 2019.
"The awards are an opportunity for the LPTV and Translator industry to shine the light on their work and the excellence in the industry," says Lee Miller, ATBA Executive Director. "Competition was fierce again this year with really great entries. "
Best Promotional Television Campaign
NewsNet Prelaunch Promos
WMNN, Cadillac, Michigan
Eric Wotila Remington Hernandez
Best Television Talk Show
Focus Today – Best Television Talk Show
theDove TV, Medford/Rogue Valley, Oregon
Polina Leiser – Executive Producer Steve Johnson – TV Operations Manager Perry Atkinson – CEO and President
Best Television Public Service Announcement
After 26 Music Fest
WMNN, Cadillac, Michigan
Eric Wotila
Best Local Television Commercial
Wild Territory – ALIENS
TV25 (KCKS) Kansas City
Brian L Short
Best Television Mixed Media Campaign
Cadillac Footliters
WMNN, Cadillac, Michigan
Remington Hernandez
Best Station Promotion Multi Media Campaign
WYBN – New Signal
WYBN TV 14 – Albany / Schenectady / Troy, NY
Dan Viles,
Best Television Special Program
Live Results: Election 2018
WMNN, Cadillac, Michigan
Eric Wotila, Remington Hernandez, Morris Langworthy, Heather Stilson, Wyatt VanDuinen, Jessica Mojonnier, Jacob Owens
Low Power Television Station of the Year 
WNBJ-LD Jackson TN
Bill Christian
A special award was given to ATBA Board Member Mark Aitken from Sinclair Media and One Media. The ward called the ATBA Perseverance and Endurance Award is given to members of the industry that have exhibited an exceptional drive to advance the mission of the Advanced Television Broadcasting Alliance.
The Advanced Television Broadcasting Alliance is the non-profit trade organization representing the Low Power Television industry. Membership represents over 2,000+ low power television broadcast stations and translators, full power television broadcasters and allied industry organizations and companies.  The goal of the Alliance continues to be the preservation and promotion of the efficient and effective use of all television broadcast spectrum. Visit www.BroadcastingAlliance.org for more information and to join.