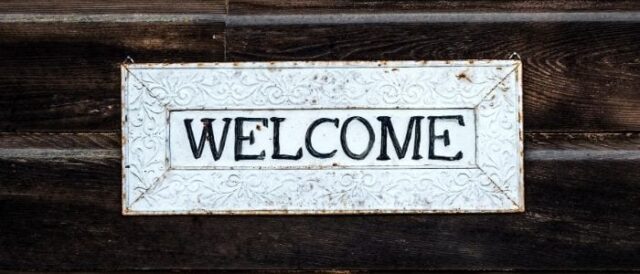 Seven Radio and TV broadcasters are joining the TAB Board of Directors now that the annual summer elections process has concluded. Two other directors have been re-elected, and Mark Krieschen with Cox Media Group in Houston is stepping up to the Chairman's seat. Election results were announced July 30 at TAB's virtual Annual Business Meeting.
Board members are responsible for advising TAB staff on member services and legislative policy, providing fiduciary oversight for the organization and assisting with all major organizational efforts, including the Public Education Partnership program, membership recruitment and the Annual Convention.
The Board meets four times per year and committees meet year-round. Board members are not compensated or reimbursed for traveling to Board meetings, nor do they receive complimentary admission to TAB events.
New Chairman, Officers, Directors
Krieschen first joined the TAB Board in 2010 as a director representing Large Market Radio from Houston. After co-chairing major endeavors such as the Public Education Partnership program and the Annual TAB Show and emerging as a leading advocate before policymakers, he advanced to the Executive Committee in 2017.
Prior to moving to Houston, Krieschen worked in Chicago for nearly 20 years, concluding his tenure there as VP/GM of WGN-AM in Chicago.
Accompanying Krieschen's win in the slate of officers are:
Vice Chairman – Mark Masepohl, Univision Media Dallas-Fort Worth
Treasurer – Paul Gleiser, Gleiser Communications Tyler
Secretary – Amy Villarreal, KEYE-TV Austin
Past Chair – Gayle Kiger, KCEN-TV Temple
Directors are selected by members in their respective market category or membership class. This year's results are listed below and you can learn more about newly-elected directors here:
Large Market TV – John Hannon, Univision Media Houston
Other Market TV – Mike Lee, KWKT / KYLE Waco-Temple-Bryan
TV At-Large – Cindy Gilstrap, KLBK/KAMC Lubbock
Large Market Radio – Brian Purdy, Entercom Dallas-Fort Worth (re-elected)
Medium Market Radio – Scott Wiggins, KAJE / KKPN / KPUS Corpus Christi
Small Market Radio – John Butler, KWJB AM-FM Canton
Non-Commercial Stations – Jerrod Knight, KETR-FM Commerce (re-elected)
Golden Mic Club (Retired/Pioneer) – Mary Mike Hatcher
Associates – Perry Priestley, Broadcast Electronics/Elenos Group
Texas Broadcast Educators – Tony DeMars, Texas A&M University-Commerce (re-elected)
Retiring Directors
As new directors arrive, others retire. This year, that included Sarah Frazier with Entercom Houston, who most recently served as Past Chair following four years on the Executive Committee and three years representing Large Market Radio as a director.
Seven other directors also retired, some after as much as six years of service, including:
Pat Stacey, KLTV / KTRE Tyler-Lufkin
Wayne Reed, KFDX / KJTL / KJBO Wichita Falls
Steve Everett, previously with KHVL / KSAM Huntsville
Chris Morris, Univision Media San Antonio
Mike Wenglar, KULP El Campo
Danielle Brower, Learfield Communications
Gary Moss, M&M Broadcasters Waco