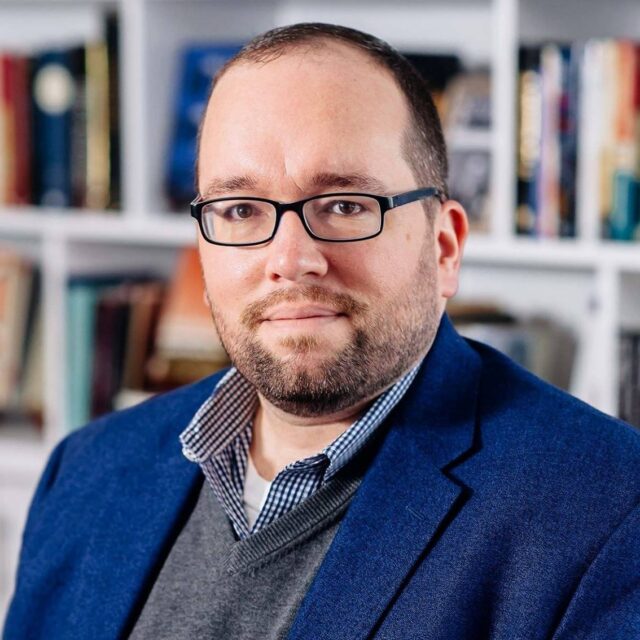 NRB has tapped Daniel Darling to serve as its Senior Vice President of Communications effective May 1.
NRB CEO Troy Miller issued the following statement:
"It is an honor and a joy to welcome Dan to the NRB. As we move to positioning NRB for the task that faces us now and into the future, NRB communication functions will play a vital role in the success of fulfilling our mission. The future of NRB involves more engagement with its members including podcasting, webinars, teleconferencing, video conferences, smaller events, and other activities that facilitate better networking between members. NRB's membership represents an enormous pool of communications, engineering, marketing, fundraising, accounting, and management professionals. Our challenge is to create ways for these professionals to network to share best practices, solve problems, and collaborate on projects. In addition, we represent filmmakers, television and radio program producers, podcasters, church media, YouTube video producers, and broadcasters in radio, television, and satellite. From large multinational organizations to mom-and-pop studios, NRB members are reaching local communities to those around the globe. NRB serves as a vital central hub for these various ministries to excel by working with and supporting one another. This drives the core of NRB's mission of equipping its members for excellence in ministry.
Of course, at the forefront NRB's mission is our role to advocate on behalf of our members to keep all avenues of communication open to the proclamation of the Gospel. Never in NRB's history have so many forces come in opposition to individual and corporate (ministries) free speech rights to proclaim the Gospel, hold and teach a Christian worldview, and oppose the evils of this world. NRB is building a team that will track, report, and most importantly fight for the rights of its members. Today, not only must we be watchful of the activities of government, but also corporations, secular media giants, and anti-Christian groups. They must be monitored and held accountable when they discriminate and single out the Christian message or messengers for censorship.
If the COVID-19 crisis has shown us one thing, it is the importance of Christian communicators in this highly connected world.
Dan's experience and skills are exactly what we need to lead the activities outlined above. Communication is essential, and we are especially seeing how true that is amid the current crisis. We are blessed to have someone of Dan's caliber join our efforts to advocate for and equip our members. I interviewed Dan on his doctrinal viewpoints and those on issues of importance to NRB members. He is completely in line with our vision and our mission. I am excited for the future of NRB. "
Regarding his new role, Darling said, "I'm grateful for the privilege of serving the members of NRB committed to spread the Good News of the Gospel around the world through radio, television, film, and the internet. I believe NRB's best days are ahead of us as we advocate for the unhindered communication of the Gospel and equip the next generation of Christian communicators."