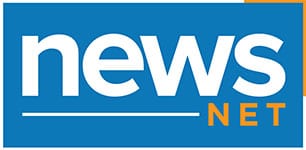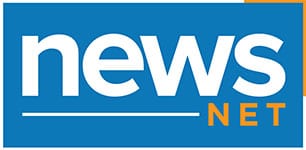 Cadillac, MI (January 29, 2019) – America's newest 24/7 news channel has been on-air for just one month, but it's already becoming the go-to news network for antenna TV viewers.
NewsNet launched January 1 as a subchannel on 18 TV stations across the country. The network follows a traditional "news wheel" format providing a quick look at the headlines every half hour, and has stayed away from the talk and opinion-based programming that's become common on most 24-hour news channels. That's a move that's worked well for the new diginet.
"We've received enormous amounts of positive feedback from both viewers and affiliates," said Eric Wotila, President of NewsNet, "They're excited to have access to a diginet providing news headlines any time, and find our format very refreshing."
That positive feedback can be seen first-hand on NewsNet's social media pages: "Currently my favorite publication for keeping up with the world. NewsNet is unbiased news, period," NewsNet Viewer Danny Hans posted in a review of the network, "I have yet to see a story with any slant or opinions, just straight facts. Basically, it's news how news is supposed to be… I highly recommend these guys."
Other reviewers mirrored that sentiment. Comments like "Just straight news without the mess. Great job so far," and "Love the format and the no commentary reports. Just news and I like it," can be found on the network's Facebook page.
Positive feedback has already led to an increase in affiliates for the month-old network. NewsNet launched with affiliation agreements with 18 stations, but within its first month onair that number increased to 26 affiliates in markets including Chicago, Houston, San Francisco, Detroit and Orlando.
"Since our launch, we've been getting calls on a daily basis from stations interested in affiliating with NewsNet," said Wotila, "We've already added affiliates in Orlando, Fresno, Albany, and many other cities, and we're looking forward to continued growth."
NewsNet is currently finalizing affiliation agreements with numerous additional stations, and they're continuing to seek affiliates in markets they don't yet reach. Stations interested in affiliating with NewsNet can email affiliates@yournewsnet.com to learn more.