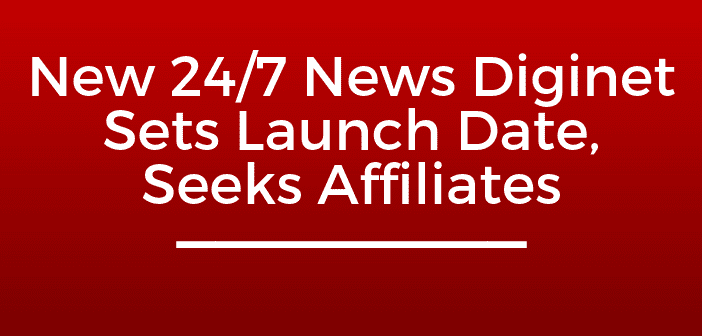 NewsNet, a new, 24/7 news channel focused on headlines rather than talk and opinion, has set its launch date: January 1, 2019. Developed by the award-winning team responsible for building 24/7 local news channels across the country, NewsNet aims to bring the success of these local channels to the national level.
"In recent years, we've heard more and more complaints about existing 24/7 national news channels, particularly the increase in opinion-based programming on these channels," explained Eric Wotila, President of NewsNet, "Meanwhile, we've received nothing but compliments about the no-nonsense and commentary-free local news coverage we provide on the 24/7 local news channel we operate in northern Michigan. Earlier this year, we decided it was time to make the same style of news available nationally – and we're going to do that with the launch of NewsNet."
NewsNet will follow a traditional news wheel format, with updates added to the wheel throughout each day when breaking news develops. A typical half-hour will start with about 2 minutes of coverage of the top story of the moment, followed by several minutes of headlines, an overview of the weather across the nation, various franchise segments such as health, technology or entertainment, a sports report, and finally, feature stories highlighting unique people, places and organizations across the country – which, in some markets, may be preempted by a local news cut-in.
At its launch, NewsNet will be available primarily as a diginet carried on the subchannels of TV stations across the country. The network is working with both low-power and full-power stations to distribute its signal. So far, they've secured several million households worth of distribution – but they're working to increase that number significantly by the time they launch in January.
"We received strong interest in NewsNet from stations across the country when we first announced the network in March," explained Wotila, "but many of them wanted to wait until we were closer to launch to commit to carrying our programming. Now that our launch is less than 3 months away, we're seeing more stations actually signing affiliation agreements, rather than just expressing an interest in the network. That said, we're still actively seeking affiliates – we'd love to be in at least 10 million households when we launch."
Stations interested in becoming NewsNet affiliates can email affiliates@yournewsnet.com to
learn more. The network will also be availabl