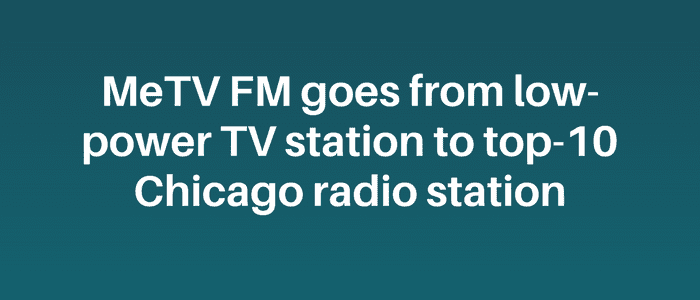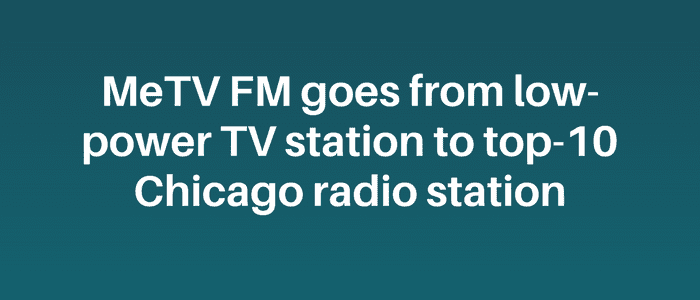 The fastest-growing radio station in Chicago has no DJs, plays way too many songs, targets aging baby boomers and is so far down the FM dial it can't be picked up by many car radios.
Also, it's not technically a radio station.
Three years after launching, MeTV FM's eclectic soft oldies format has turned a low-power TV signal at 87.7 FM into a top-10 Chicago radio station, confounding competitors and rewriting the unwritten rules of broadcast radio.
From Chicago Tribune