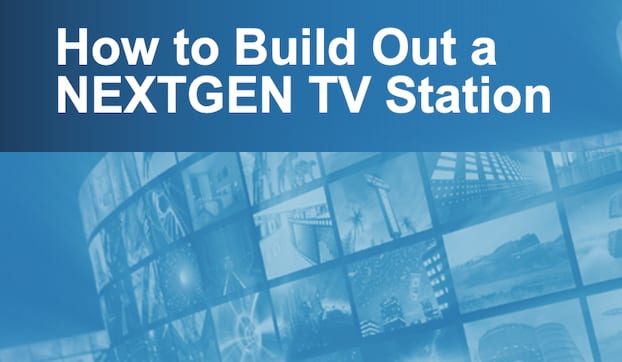 This webinar series is intended for station engineers and technology management who wish to obtain a better understanding of the ATSC-3 standard that powers NEXTGEN TV. Participants will be guided in the knowledge of what it takes to create and share services on a NEXTGEN TV "host" station. Also, participants will gain a general and operational knowledge of the standard as well. Additionally, these webinars will provide a basic explanation of content protection, broadcaster application and framework, service profiles, equipment installation. Technical explanations of the mechanics of the Physical Layer will be left to the excellent webinars being given by Meintel, Sgrignoli, & Wallace on behalf of the National Association of Broadcasters.

This webinar series includes seven segments entitled:
NAB Members: FREE
Learn more about NAB membership

Presenters for this webinar series are Joe Cantrell, Dave Folsom and Pete Van Peenen.
Webinar Series produced by Pearl TV.