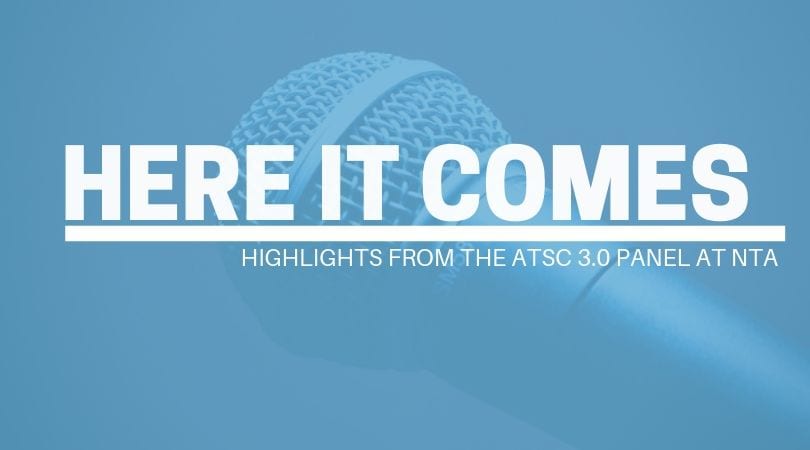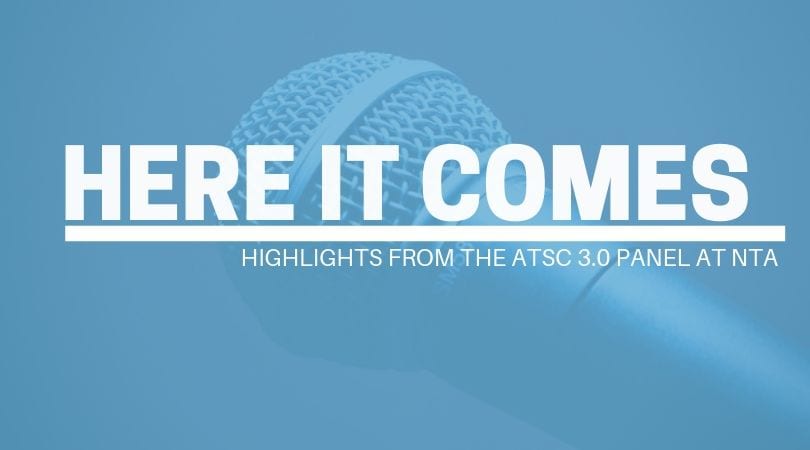 The National Translator Association Annual Convention took place May 9-12, 2019. Speakers touched on the topics of Next Gen TV, Interference Identification, Mitigation, Spectrums and more.

The Saturday morning session focused on the new standard of television, ATSC 3.0, with speakers Vern Fotheringham, Joel Wilhite, Perry Priestley, Lee Miller, Bob Weller and Gary Cocola. These speakers addressed the future for translators and low power stations.

"We now have a very unique, new capability with the ATSC 3.0 standard, which embraces mobility," says Vern Fotheringham, Co-Executive Chairman of Edge Spectrum.

This concept of ATSC 3.0's ability to enhance mobility was strong throughout the entire session as society's demand for mobile content increases.

When speaking on the metaphorical race between technology and those who are trying to find faster and more innovative ways to use it, Joel Wilhite, Senior Systems Design Engineer at Harmonic Inc, says, "[t]he technology is coming up so fast, so quick, we can't build things fast enough."

As the session progressed, speakers also emphasized topics of increased speed, higher definition and the impact that ATSC 3.0 will have on the broadcasting world in general, especially within Low Power Television.

"Fortunately, for us, as LPTV and translator operators, we do not have the burden that Full-power operators have," says Lee Miller, Executive Director of ATBA "We can instigate this tomorrow."

Perry Priestley, CEO of Anywave Communication, went on to say "…the future is ATSC 3.0. It's all about mobility. If we don't target mobility then we go out of business."

"Consumers want to watch what they want to watch, when they want to watch it," says Bob Weller, Vice President of Spectrum Policy for National Association of Broadcasters. "…and we need, as a general matter as broadcasters, to facilitate the ability for consumers to watch what they want, when they want."

Wilhite closed the session with this piece of advice for those in attendance. "It's gonna happen, so here it comes."