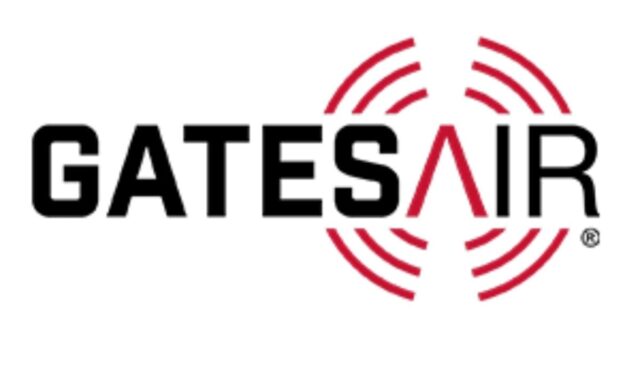 GatesAir, a global leader in wireless, over-the-air content delivery solutions for TV and radio broadcasters, and a portfolio company of The Gores Group, today announced that it has acquired Onetastic S.r.l (ONEtastic), a leading provider of television and digital radio transmission systems.
Headquartered in Brescia, Italy, ONEtastic provides ingenious and easy to use television, digital radio, and RF systems to clients in the broadcast, telecom, scientific and government verticals. Founded in 2010, ONEtastic has built a reputation as an innovator of reliable, compact, energy efficient transmitters ideally suited for broadcasters, network operators and government applications. ONEtastic's strength in high-efficiency, low-power TV and DAB radio transmitters complements GatesAir's broad range of transmission solutions, and will help GatesAir better address the needs of large-scale over-the-air networks worldwide.
The acquisition also strengthens GatesAir's growing presence and visibility in Europe. GatesAir has aggressively expanded its global sales and business development teams worldwide since late 2018, including several new leadership positions created to serve the European market.
"The acquisition of ONEtastic underscores our commitment to the broadcast market and accelerates the investments we are making in our transmission portfolio," said Bruce D. Swail, CEO of GatesAir. "The unique, innovative and award-winning products and technologies from ONEtastic add new capabilities to our portfolio and complement our transmission and transport platforms. The addition of an experienced and highly talented research, development and services team from ONEtastic further expands our world-class engineering and support expertise to create new innovations for the broadcast segment and beyond. Their central European Union location strengthens our International footprint and commitment to global growth."
GatesAir will retain the entire ONEtastic staff and its Brescia facility, which will continue operations as GatesAir S.r.l. Longtime ONEtastic CEO Luca Saleri will remain in a leadership role as General Manager of GatesAir S.r.l.
ONEtastic founder Carlo Bombelli will also be a key contributor to the GatesAir team moving forward. A globally recognized technical leader, Bombelli launched ONEtastic following his years as founder of Screen Service Broadcasting Technologies, a former supplier of multi-standard digital broadcasting solutions in Italy. Bombelli has authored several patents through his innovations at ONEtastic, and is the primary force behind the company's ingenious transmitter designs.
"We have worked closely with GatesAir and their talented sales and engineering teams over the years," said Bombelli. "Our combined strengths will allow the broader company to provide our customers with the industry's most reliable, state-of-the-art transmission solutions that is backed by a global service network. We're very excited about the possibilities that lie ahead."
"GatesAir is strategically positioned to transform the media and entertainment industry through innovations in wireless content delivery and IP networking," said Saleri. "We are thrilled to join the GatesAir team in empowering customers to wirelessly deliver content and maximize their spectrum with low total cost of ownership. GatesAir values our established global customer relationships, innovative growth platforms, broad product portfolio, and experienced team. They are committed to supporting our growth and innovation, and we look forward to our future together."
About GatesAir
GatesAir, Inc., a portfolio company of The Gores Group, provides complete solutions for over-the-air radio and television broadcasting, leveraging wireless spectrum to maximize performance for multichannel, mission-critical services. Powering over-the-air networks worldwide with unparalleled reliability for nearly 100 years, GatesAir's turnkey solutions enable broadcasters to create, transport and transmit radio and TV content. With customers in more than 185 countries, the company leads the industry in innovation and design breakthroughs, improving efficiency and reducing total cost of ownership with all products designed and assembled in the USA and Europe. Visit www.gatesair.com for more information, Like us on Facebook https://www.facebook.com/gatesair, and follow us on Twitter at @GatesAir.
About The Gores Group
The Gores Group, founded in 1987 by Alec Gores, is a global investment firm focused on partnering with differentiated businesses that can benefit from its extensive industry knowledge, decades long experience and flexible capital base. Over its 30 year history, the firm has developed a deep understanding of and appreciation for building businesses and creating value alongside management. For more information, please visit www.gores.com.