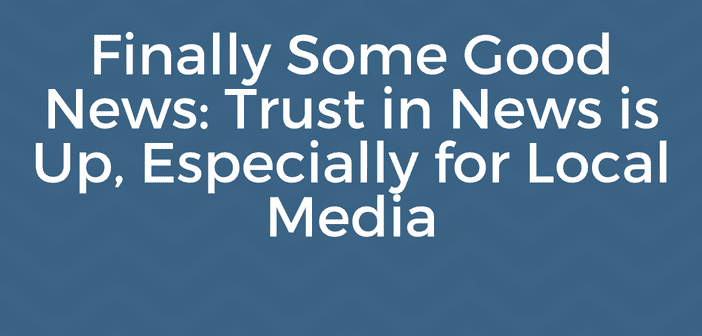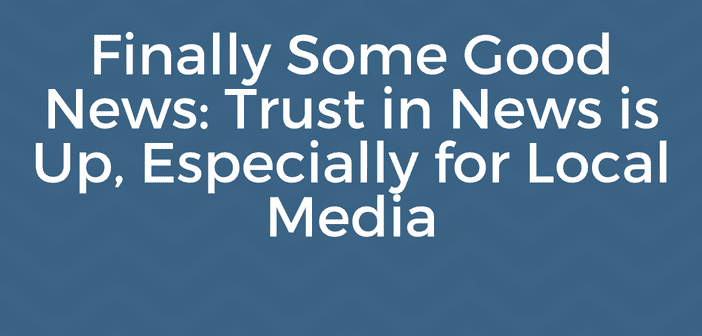 After decades of declining trust in the press, coupled with relentless rhetorical attacks on the media by President Trump, there's finally some good news: Trust in media is up since last year, and the great majority of Americans trust their local news sources.
The new Poynter Media Trust Survey found 76 percent of Americans across the political spectrum have "a great deal" or "a fair amount" of trust in their local television news, and 73 percent have confidence in local newspapers. That contrasts with 55 percent trust in national network news, 59 percent in national newspapers and 47 percent in online-only news outlets.
The divide in attitudes toward local versus national news is especially pronounced among Republicans: 71 percent said they trust local TV news in their community, 43 percentage points higher than those who trust national network television news. Similarly, 62 percent of Republicans said they trust their local newspapers, 33 percentage points higher than their confidence in national papers. Democrats had high levels of trust across the board.
From Poynter.com