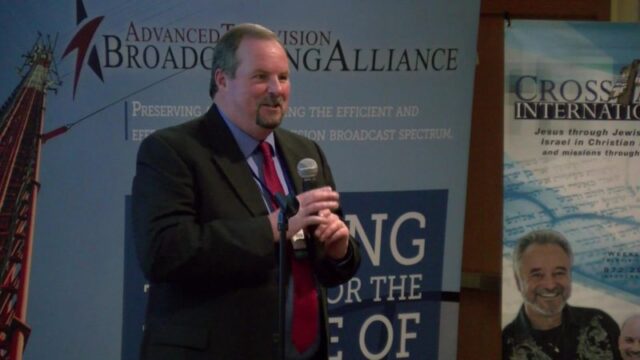 In the midst of the low, overhanging fog that seems to cling to the future of broadcasting as the FCC's reverse auction stagnates, a ray of hope shined during the Low Power TV reception at the National Religious Broadcasters Convention in Orlando, Florida.
The current situation with the FCC's spectrum auction has been likened to that of Goliath taunting the Children of Israel, bullying many low power stations into costly updates, channel sharing and in some cases, cutting their broadcast signal forever.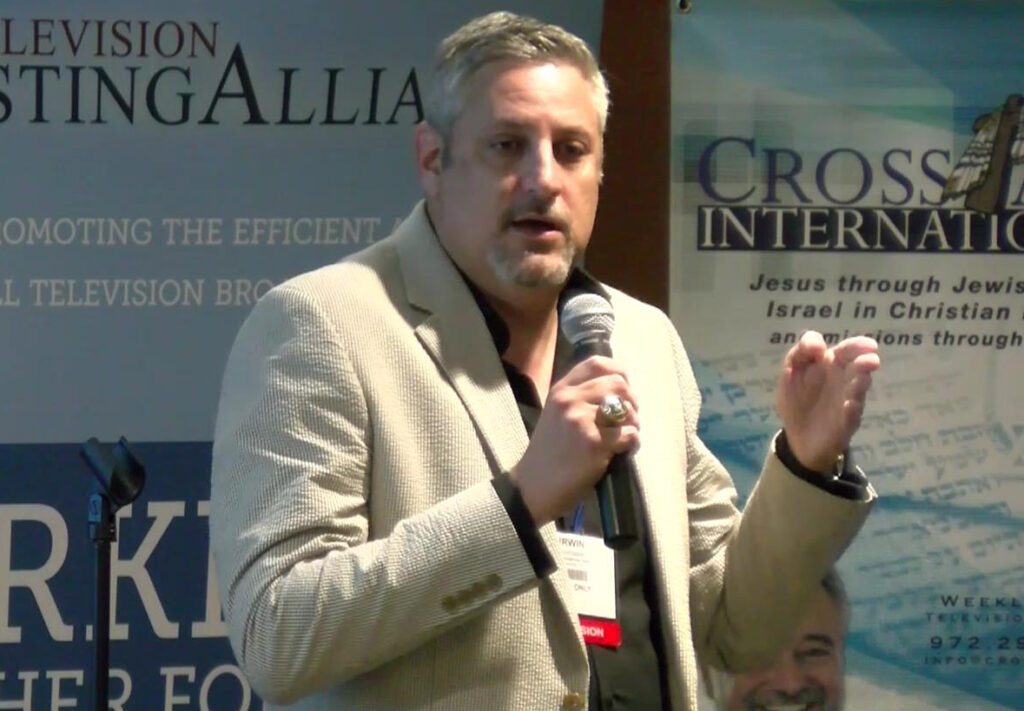 Irwin Podhajser, Vice President of Business Development for DTV America Corporation and board member with the Advanced Television Broadcast Alliance and DrTV, had a message for the underdog in the opening remarks of the evening.
"Telling the truth isn't easy sometimes, and telling the truth to power is not easy because they don't want to listen," said Podhajser. "But, you've got to do it, and you've got to do it especially when the truth is as important as the truth we hold."
Part of that truth is concerned with what the FCC hoped to gain from the auction, which is far more than spectrum for the growing demand in mobile streaming content.
"We told the truth to power six years ago," he said. "We went to D.C. and we told the congressmen that there was no spectrum shortage. And sure enough, there really wasn't a spectrum crisis. We told Congress that this auction was not going to bring in $20 billion to the U.S. treasury."
Their prediction rang true, with the closing of the auction bringing in an estimated $6-8 billion. However, he and others in the LPTV industry also told Capitol Hill take a look at a new and upcoming standard, introducing them to ATSC 3.0.
"We said, 'Give broadcasters a chance. Unshackle us and see what we can do,'" said Podhajser. "And now we see that ATSC 3.0 is not only going to happen, its going to happen a lot quicker than we thought."
This new standard sets a faster pace for low power stations, allowing them to keep up with the growing demand for content across multiple platforms.
Vern Fotheringham is the Co-founder and President of Edge Spectrum, Inc., a company that is fully embracing the changes that the new standard will bring.
"Here we are today with a new standard that will bring us into parody with the cellular industry," said Fotheringham. "The technology that underlies ATSC 3.0 is very similar to the technology embedded in our cell phones. So what does that mean? It means we'll be good neighbors. It means we'll be good complementary technologies. The ability of these networks to work collaboratively and cooperatively work together in ways that were never possible before are all part of the future."
This is a welcome change for platforms that have traditionally lagged in broadcast standards. ATSC 3.0 means a giant leap forward for LPTV while still providing incredible room for growth in a world dominated by giants.
"We've been stuck in islands of connectivity… your broadcast assets have always been stuck behind a highly concentrated and rapidly consolidating media giants," said Fotheringham. "You've been stuck behind the cable companies. You've been stuck behind the satellite operators. You've been stuck behind the national franchise major system licenses, ABC, NBC, CBS, PBS, FOX."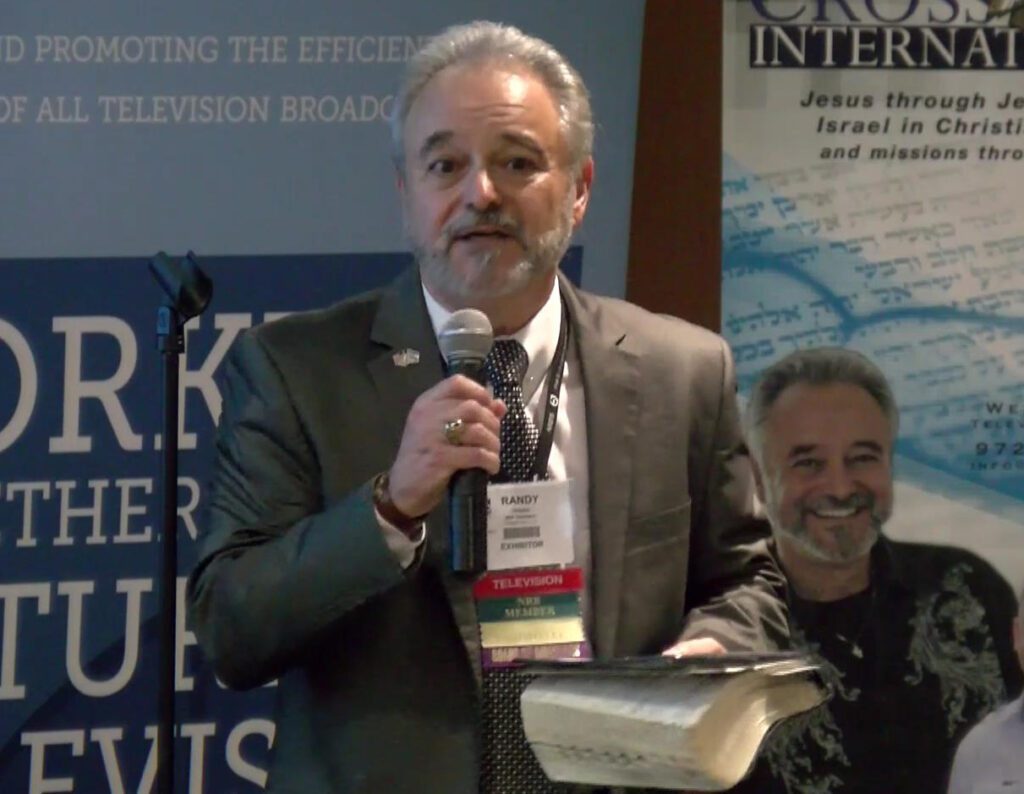 The new standard is the tiny rock that can slay a giant. It's the ray of hope broadcasting has been looking for, and it's all in the design.
The way the technology was developed allows stations to use "a wide range of different power amplifications where we need them to level out the reception for small-form factor devices like a cell phone, a tablet, or other portable devices or fixed devices at home," said Fotheringham. "For a low-power tv station and a full power station, for the first time, there will be no detectable difference in signal received by the public."
"If that's not a message of hope, I don't know what is," said Fotheringham.
That message of hope continued from Dr. Randy Weiss, Co-founder of the LPTV network Excellence In Christian Broadcasting. Weiss is the owner of International Broadcasting Network and is a founding member and currently serves on the Board of Directors of the Advanced Television Broadcasting Alliance.
"I'm going into the Promise Land.  I'm crossing over," said Weiss in his closing remarks. "And I invite any of you that want to come along. Please join us."