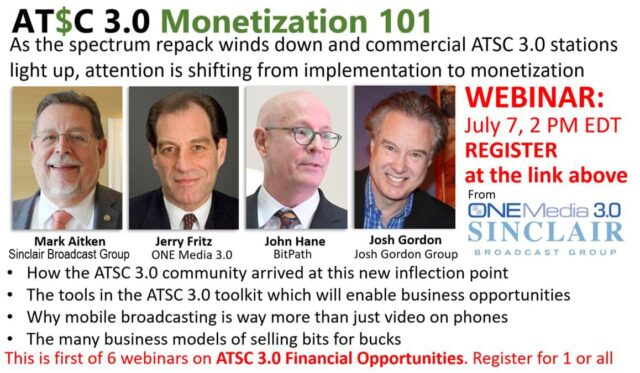 ATSC 3.0 Financial Opportunities, a six part webinar series from ONE Media/Sinclair starts July 7th at 2 PM EDT. Register for 1 or all 6 webinars.
First in a series of six webinars on ATSC 3.0 Monetization
Our first webinar examines the root characteristics of the standard that will enable monetization strategies:
Topics will include
• How the ATSC 3.0 community arrived at this new inflexion point
• The tools in the ATSC 3.0 toolkit which will enable business opportunity
• Why mobile broadcasting is way more than just video on phones
• The many business models of selling bits for bucks
In addition, we will have up to 30 minutes to answer your questions live.