The Advanced Television Broadcasting Alliance (ATVBA) announces the election of three new members to the ATVBA Board of Directors. The newly elected Board members are David Neff, General Manager of Anywave Communication Technologies Inc., Brian Short, COO of Heartland Broadcasting, LLC-TV25, and CEO of TV Masters, LLC, and Irwin Podhajser, EVP Media & Network Partnerships at FreeCast Inc.
"We're excited with the addition of these new board members," said Lee Miller, ATVBA Executive Director, "Our leadership team is a great representation of the LPTV and OTT industries."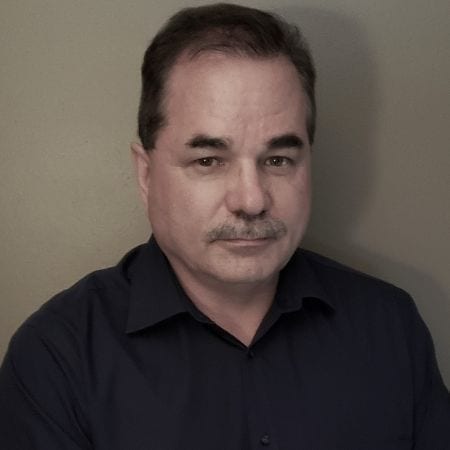 David Neff has been a part of the broadcast and electronic media industry for over 40 years. He started his career as a TV station engineer at WTOV in Steubenville, OH, and then held design engineering and technical positions with Tektronix, Inc., Harris Corporation, and General Electric. He joined the small startup ITS Corporation as a Product Manager in 1986. He then helped to grow the company from an exciter and small transmitter company through various names and ownership groups (ITS, ADC-ITS, and Axcera), and into a major transmitter company with a broad line of transmitters at all power levels with worldwide sales. He served as president of Axcera for 11 years.
David earned a Bachelor of Science in Electrical Engineering Technology from Point Park University and a Master of Business Administration degree from Syracuse University. He has presented at many technology conferences in the US and worldwide. He holds one US patent. David and his wife Kathy live in suburban Pittsburgh, PA.
Brian Short, COO of Heartland Broadcasting-TV25, and CEO of TV Masters. is a broadcast entrepreneur and avid technology enthusiast. His love of tech extends to his personal as well as professional life. Mr. Short is an avid amateur radio operator-founding and leading a multitude of ham radio service organizations locally, and nationwide. Brian is also a private pilot and loves to ski on water & snow.
Brian's television career began at the age of 5, when he would help his father, a small Zenith TV dealer, repair and sell TVs in Hamilton, KS, the small town he grew up in. Brian got his first real job in broadcasting at age 16, working as a DJ, board operator, and automation engineer at KVOE/KFFX in Emporia, KS. Brian studied corporate radio & TV at the journalism school at the University of Kansas, while working full time as Chief Engineer for KLZR/KLWN.
After a career in sales and software development project management, away from the broadcast industry, Brian returned to TV in 2012 to create TV25 from scratch with his partner Rob Nall. Short focused on making TV25 a station aimed squarely at today's transformed media landscape, and using the very latest technology to serve 2.6 million viewers in KC, Lawrence & Topeka with 12 premium cable-like channels 24 hours a day. TV25 is one of just a few stations able to provide 12 digital channels over the air for FREE, and it's the only locally owned TV station in the KC or Topeka DMA's.
In 2018, Brian partnered with Igolgi technology to introduce an affordable OTT solution to local broadcasters and offers all 12 of his stations channels, as well as 57 other LIVE-streams and a library of VOD content in a fast performing and easy to use app.
In 2019 Brian joined Media Gateway to assist with engineering continuity after the passing of founder Jeff Lyle. In August of 2020, Brian formed a new company-TV Masters co-located at his existing broadcast facilities in Topeka. In January 2021 Media Gateway was dissolved, and employees and clients were transitioned to new facilities using state of the art acquisition, insertion & distribution technology throughout Q1 of 2021. The new company also offers RF engineering design, installation, and monitoring for its many clients.
So whether he's creating an ad, producing a show, climbing a tower, landing a plane, working on a transmitter, or pitching a new client, Brian is one of the people who "Makes TVEasy" for more than 100 TV stations nationwide.
Irwin Podhajser currently serves as EVP of Media and Network Partnerships for FreeCast. He supervises traditional media buys as well as strategic brand partnerships.
Mr. Podhajser was previously the VP of Business Development for DTV America which held 450 television licenses throughout 118 top markets in the United States and distribution of media brands such as; Laff, Bounce, Movies!, Comet, GetTV, Escape, COZI, BUZZR, MyTV, QVC, Telemundo, Azteca, Estrella, Antenna TV, Decades, GRIT and many others.. Mr. Podhajser was responsible for programming each of these stations and creating strategic local partnerships that allow local organizations to have full access to their own television channel. Programming on these stations ranged from Spanish-language to general entertainment and healthily living. Under Mr. Podhasjer's leadership, DTV America garnered distribution agreements with some of the nation's largest content providers including, Comcast/NBC/Universal, FOX television, Sony Television, Katz Broadcasting, Tribune Media, Weigel Broadcasting Co, MGM, Sinclair Broadcast Group and Freemantle Media. DTV America was acquired in June 2017 and Majority owned by telecommunications conglomerate HC2 Holdings.
"The Alliance is a 501(c)(6) nonprofit organization run by a Board of Directors," said Miller. "Our board consists of multiple LPTV station operators and OTT companies, hundreds of sub channels, hundreds of construction permits, and representation from over 50 networks. Also, two full power groups with dozens of LPTV stations and translators, and board members are the driving force behind ATSC 3.0. That is all just within our board of directors."
Following is the 2021 Advanced Television Broadcasting Alliance Board of Directors:
Rob Folliard – ATBA Chairman, Vice President and Deputy General Counsel Gray Television
Perry Atkinson – President, the Dove Media Inc
Mark Aitken – President, ONE Media LLC
Gary Cocola – President, Cocola Broadcasting Companies, KMBY
Michael Couzens – Attorney at Law
Louis Libin – VP of Spectrum Strategy, Sinclair Broadcasting
Rod Payne – President, CFNT, Class A LPTV stations in Wichita Falls, TX –
Perry Priestley – COO, Broadcast Electronics
Heidi Steffen – SVP, Sales & Marketing, TitanTV, Inc
Doug Thompson – Transmitter Sales, Hitachi Kokusai Electric COMARK, LLC
Randy Weiss, Ph.D. – Co-Executive Chairman, Ark Multicasting; President, CrossTalk International,
Eric Wotila – President, NewsNet
David Neff – General Manager, Anywave Communication Technologies Inc.
Brian Short – COO of Heartland Broadcasting, LLC-TV25, and CEO of TV Masters, LLC.
Irwin Podhajser – EVP Media & Network Partnerships at Free Cast Inc.
About The Advanced Television Broadcasting Alliance
The Advanced Television Broadcasting Alliance is the trade organization representing the Low Power Television and Over-the-Top industries. Membership represents over 2,000+ low-power television broadcast stations and translators, full power television broadcasters, OTT companies & allied industry organizations and affiliated companies. The goal of the Alliance continues to be the preservation and promotion of the efficient and effective use of all television broadcast spectrum and broadband bandwidth. Visit www.BroadcastingAlliance.org for more information and to join.