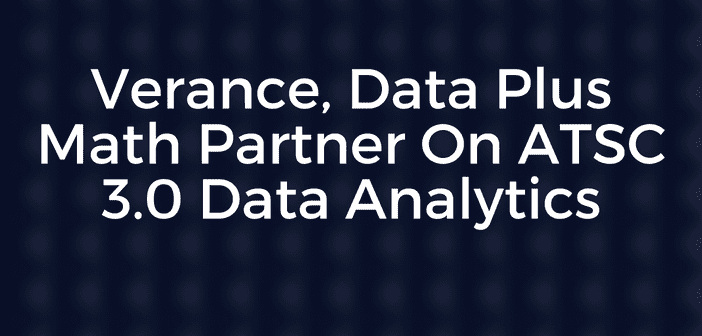 NEW YORK—TV analytics and attribution specialist Data Plus Math (D+M) and Verance today announced a preferred partner agreement that combines data derived from the Verance Aspect open watermarking technology with analytics and attribution solutions from Data Plus Math.
"This partnership is a crucial piece toward fulfilling the promise of Next Gen TV," said D+M co-founder and CEO John Hoctor.
The combination is intended to provide local broadcasters with more precise data and analytics about their audiences. Together the analytics and data provide a Next-Gen TV-compliant multi-touch, multi-TV approach to attribution that should help local programmers better analyze and monetize inventory, the companies said.
From TvTechnology.com