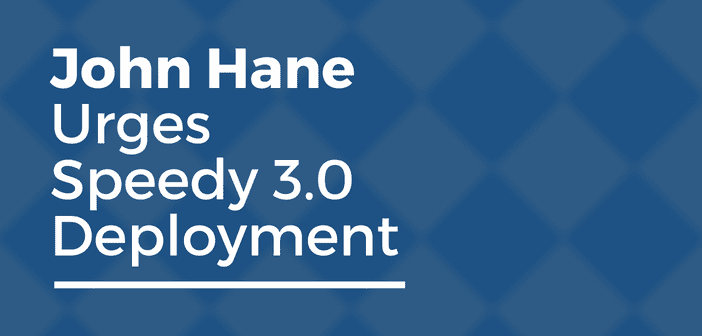 Broadcasters need to quickly "push ATSC 3.0 into the market in a big way" in order to stave off competitors who would like to see the FCC reclaim even more of broadcasters' UHF spectrum, said Spectrum Co. President John Hane Thursday at the ATSC Next-Gen TV Conference in Washington, D.C.
"It may just be a bad dream I keep having, but does it seem to anyone else like every 10 years or so we lose a really big chunk of spectrum?" quipped Hane. "I remember when the line went up above [ch.] 51…oh wait, now it's 36."
While the service that broadcasters provide with their spectrum is valuable, they "occupy too much spectrum to provide it," said Hane, who heads the joint venture founded by Sinclair and Nexstar to exploit the ATSC 3.0 standard. So while the new services enabled by ATSC 3.0, such as mobile TV and targeted advertising, hold the promise of additional revenues, he said, there is a more pressing reason to move fast.
From TvNewsCheck.com