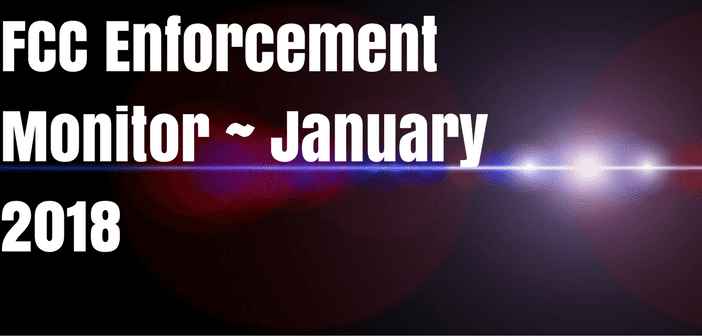 Pillsbury's communications lawyers have published FCC Enforcement Monitor monthly since 1999 to inform our clients of notable FCC enforcement actions against FCC license holders and others. This month's issue includes:
Headlines:
-FCC Revokes Licenses After Alleged Failure to Report Felony Drug Conviction
-Car Dealership Receives Citation for Interference-Creating Outdoor Lighting
-License Renewal Hearing Ordered for Near-Silent Virginia Stations
-FCC Commissioner Criticizes Local Colorado News Site Over Pirate Radio Station Article
Read more here . . .
From Lexology.com