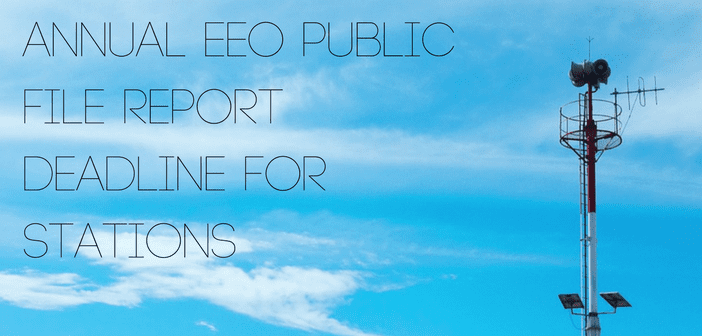 This Broadcast Station Advisory is directed to radio and television stations in the areas noted above, and highlights the upcoming deadlines for compliance with the FCC's EEO Rule.
February 1 is the deadline for broadcast stations licensed to communities in Arkansas, Kansas, Louisiana, Mississippi, Nebraska, New Jersey, New York, and Oklahoma to place their Annual EEO Public File Report in their public inspection file and post the report on their station website. In addition, certain of these stations, as detailed below, must electronically file their EEO Mid-Term Report on FCC Form 397 by February 1, 2018.
Read more here . . .
From lexology.com