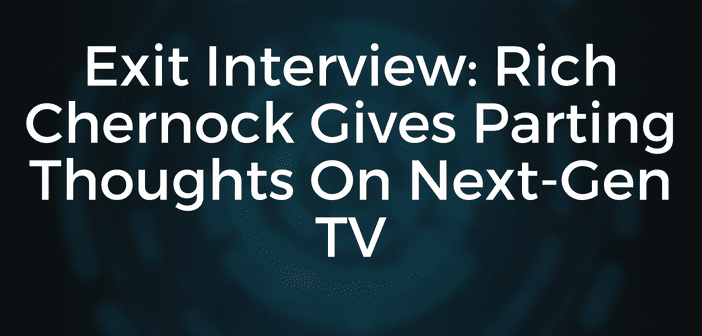 One of the final official duties of newly retired Dr. Rich Chernock, former chief science officer at Triveni Digital and former chair of ATSC's Technical Group 3, was to travel to Columbus, Ohio, in late June for a conference put on by six Midwestern state broadcast associations about ATSC 3.0.
During a tour of the nearby Early Television Museum in Hilliard, Ohio, we had a face-to-face conversation about how he came to the television industry, his time as chair of TG3, the technical group responsible for the ATSC 3.0 standard, and his thoughts about the future of television.
Trying not to pull him away for too long from the impressive collection of early TVs and other television relics, I set up a telephone interview with Chernock so readers could get a taste of what I found to be an intriguing conversation.
From TvTechnology.com