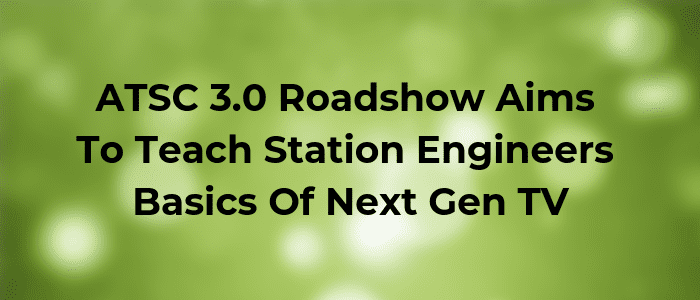 If ATSC 3.0 is to make a successful transition from the standardization process and trial stations into the mainstream, the broadcast engineers responsible for their stations' technical infrastructure and over-the-air signal delivery will be the ones to whom the responsibility falls.
Recognizing the critical role of these broadcast engineers, the IEEE Broadcast Technology Society and Gary Sgrignoli, a principal at broadcast technical consultancy Meintel, Sgrignoli & Wallace, are organizing the ATSC 3.0 Roadshow—the Next Gen TV successor to the 10-year-long effort Sgrignoli undertook with his DTV Roadshow to educate engineers about digital TV transmission.
"The goal is to help spread understanding of the Next Generation standard down from the people who were involved in designing it to the people who have to implement and maintain it," says Bill Hayes, director of engineering and technology at Iowa Public Television and past president of the IEEE BTS.