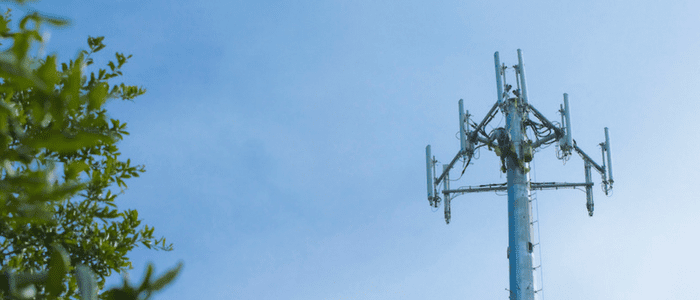 LPTV stations and translators were excluded from the $1.75 billion fund set up to help recover moving costs for displaced stations who will be displaced by the repack. Fortunately, help will come from the largest purchaser of spectrum during the repack auction: T-Mobile.
According to statements from PBS and American Public TV Stations, an agreement has been reached with T-Mobile to help cover the necessary costs of relocation for displaced stations that share public television broadcasts into rural America.
"Public broadcasting has been one of America's greatest and most enduring public-private partnerships," said PBS President and CEO Paula Kerger. "We are thrilled that T-Mobile sees the value that public broadcasting brings to the American people and is helping to ensure that everyone—regardless of income or zip code—continues to have access to PBS, including vital emergency alerts and programs that help prepare children for success in school."
The statement says that more than "38 million Americans" would have been affected by the relocation had T Mobile not stepped up to provide this crucial funding.
"As the post-auction repacking process moves forward, local public television stations are committed to ensuring that all Americans continue to have free over-the-air access to the local content and services on which our viewers and their communities depend," said APTS President and CEO Patrick Butler. "America's Public Television Stations are very pleased that this initiative with T-Mobile will help address one of the most significant repacking challenges that local public television stations face by providing needed funding to relocate translator facilities that enable us to provide essential services in education, public safety and civic leadership to the most rural and remote parts of the country."
The partnership is a win-win for the wireless carrier as they expand their reach into rural areas across America.
"We're proud to collaborate with broadcasters across the country as they transition to other channels, and doubly proud to support local public television's public service mission and help ensure millions of kids in rural America continue to have access to public television's high-quality, educational programming," said Neville Ray, chief technology officer of T-Mobile. "Moves like this will help us expand our network into these underserved areas and give consumers a new level of wireless coverage and choice."
The solution between the parties was praised by FCC Chairman Ajit Pai as "a creative solution to assist millions of TV viewers during the post-incentive auction transition."
"The financial assistance provided by T-Mobile will help the many Americans who rely on public television, especially in rural areas," Chairman Pai said. "It will also help expand wireless connectivity in rural America. Today's announcement is precisely the kind of cross-industry cooperation we need to ensure a smooth transition for broadcasters, wireless providers, and American consumers."
However, it's still unclear where funding will come from for LPTV stations and translators that are not publicly funded, like many faith-based and community-based stations.
"Local, community oriented broadcasters serve their areas of license with a knowledge that comes from being in and caring about the people where they broadcast," said Rod Payne, President of CFNT, a Class A LPTV station in Wichita Falls, Texas. "The fact that that service to so many underserved people in the U.S. was not important to the previous FCC body is appalling.  While I appreciate T-Mobile's gesture on behalf of some of those impacted the real story here must continue to remain about the need to provide free, accessible, over-the-air broadcasting availability, and with it the new avenues for technological advancement, to the American public at large."