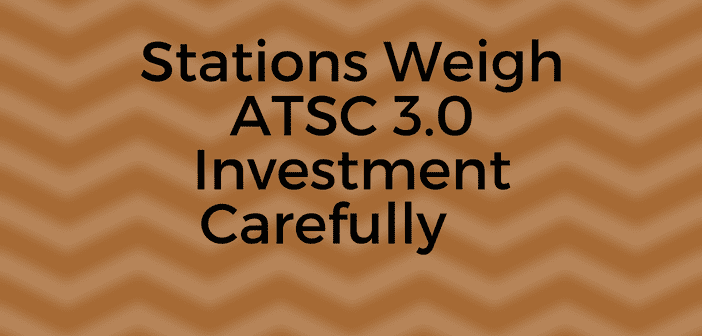 While big station groups are forging ahead with ATSC 3.0 deployments in Dallas and Phoenix, transmission vendors say most stations are taking a cautious approach to investing in the new standard.
Transmitter vendors note that many stations have been buying transmitters, antennas and associated gear capable of higher power and vertical polarization to be ready to best exploit ATSC 3.0 in the future. Beyond that, most are waiting to see how business models shake out.
Dick Fiore, CEO of transmitter manufacturer Hitachi-Comark, says the total cost of launching ATSC 3.0 service "really depends on what the broadcaster wants to do with ATSC 3.0," particularly how many Physical Layer Pipes (PLPs), or disparate services with different reception requirements, a station wants to transmit within its 6 mhz.
Read more here. . .
From TvNewsCheck.com