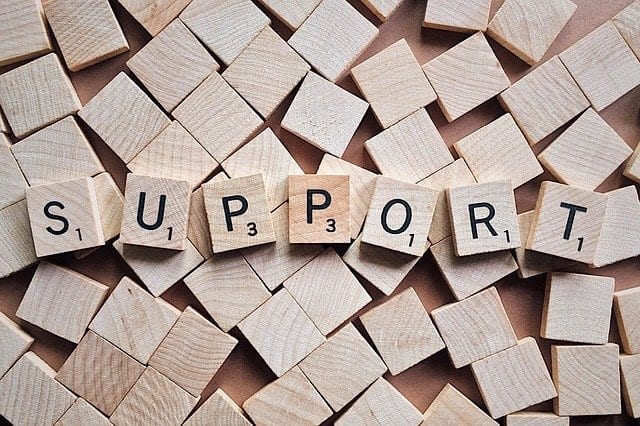 Qurate Retail, a multiplatform retailer with operations in seven countries, is expanding its global relief efforts to support those who have been impacted by COVID-19. This includes:
$10 million commitment to monetary and in-kind donations by Qurate Retail's brands (QVC®, HSN®, Zulily®, Ballard Designs®, Frontgate®, Garnet Hill®, Grandin Road®, and RyllaceTM), along with donations that the brands are facilitating from customers, team members, and vendors.

Provide financial grants through an Emergency Assistance Fund to support team members worldwide who are most impacted by COVID-19.
Conduct fundraising campaign with Meals on Wheels and No Kid Hungry to address rising hunger among seniors and children, supported by corporate matching program.
Build on 25-year commitment to cancer care and research by working with Cancer and Careers to ensure that a portion of the proceeds from this year's Beauty with Benefits cause marketing campaign will be used to help the cancer community navigate COVID-19-related obstacles.
Support critical international organizations in heavily impacted areas, including the National Emergencies Trust in the U.K., the German Center for Infection Research, and leading Italian research universities.
Launch Small Business Spotlight initiative, in partnership with the National Retail Federation Foundation, to support and celebrate small businesses.
Provide inaugural corporate grant to Nest's Personal Protective Equipment Purchase Initiative, helping artisan businesses survive by shifting production to high quality PPE.
Donate QVC and HSN airtime to run COVID-19 PSAs from the non-profit Ad Council.

$19 million in COVID-19-related appreciation and emergency pay and benefits to team members.

Provide supplement benefits to team members to help offset healthcare costs associated with COVID-19.
Offer various additional pay and benefits for team members whose work is required to be done on-site.
Provide all on-site team members with the option to stay at home, supported by various pay and benefits not normally available to them.
"We have a deep commitment to creating positive change for our communities – it's always been core to our unique DNA as a company," said Mike George, President and CEO, Qurate Retail, Inc. "We're able to bring people and resources together around important community challenges. We believe in the power of relationships to help solve problems and make lives better. Now more than ever, we are intensifying our efforts to help address urgent needs created by this pandemic, leveraging our financial resources, our broadcast networks and digital properties, the strong relationships we enjoy with our customers, and our heritage of supporting small businesses."
"None of this would be possible without the engagement and dedication of our 25,000 team members around the world," George continued. "Their health and safety, and that of our customers, vendors, and communities, remains our top priority as we navigate through this crisis."
Qurate Retail's global relief efforts build on the steps announced previously as part of the company's immediate response to COVID-19. This multifaceted effort includes the following initiatives.
Recognizing and Supporting Team Members
Qurate Retail has great appreciation for the dedicated efforts its team members are making to support the company's customers and communities in this unprecedented situation. All team members who can work at home are doing so, and Qurate Retail is recognizing on-site team members with various additional benefits, including, in the U.S., emergency pay options and additional compensation. Every on-site team member also has the option to stay at home, for any reason, with no adverse career impact, and the company has taken steps to soften the financial impact of those decisions.
In addition, Qurate Retail will soon launch two initiatives to further support team members worldwide:
An Emergency Assistance Fund, which will offer one-time grants to team members who are most impacted by the pandemic; and
An expansion of Alternative Work Arrangements, which will offer a variety of temporary schedule options where possible to help team members manage unexpected pressures in their personal lives.
Learn more about Qurate Retail Group's health and safety protocols here.
Supporting Small Businesses in a Turbulent Time
Qurate Retail has a long-standing history of launching and fostering the growth of brands and small businesses. QVC, HSN, and Zulily all provide powerful platforms for small businesses to reach, engage, and sell their products to consumers around the world, and these platforms have never been more important than during the current crisis. QVC and HSN are deepening their support of small business through Qurate Retail's Small Business Spotlight initiative, in collaboration with the National Retail Federation (NRF) Foundation. QVC and HSN are providing a visibility platform and other support to approximately 20 small businesses, jointly identified with the NRF Foundation. These small businesses will be given access to production resources, television broadcasts, and digital platforms to help each participating business share its story with millions of consumers nationwide. In addition, each business can tap Qurate Retail team members for advice on solving a business problem related to COVID-19 through a newly formed virtual mentoring initiative.
QVC and HSN will additionally be highlighting the many small businesses within their current assortments through a dedicated landing page on QVC.com and HSN.com in the U.S.
Zulily and QVC's international teams in the U.K., Germany, Italy, and Japan remain committed to providing much-needed distribution platforms for small businesses and are exploring ways to deepen that support as this crisis continues.
Qurate Retail is a long-time supporter of Nest, a female-founded non-profit that helps equip artisan women with training, skills, and resources. To further strengthen this relationship, Qurate Retail has become the inaugural corporate sponsor of Nest's Personal Protective Equipment (PPE) Purchase Initiative, a grant program designed to help artisan businesses come through this period by shifting to produce high-quality PPE. Based on its first round of funding, the PPE Purchase Initiative will support artisan businesses in over 10 countries, helping to keep 2,000 crafters and makers employed while also helping to flatten the curve in these countries.
The Qurate Retail Group Fellowship, a signature skills-based volunteer program administered by Nest that places team members in short-term consulting assignments with artisan businesses, is also being expanded to enable more team members to participate virtually.
Helping Local Organizations Respond
Qurate Retail is deeply ingrained in its communities, supporting thousands of local charities and institutions worldwide. In the current crisis, QVC's international businesses in the U.K., Germany, Italy, and Japan are conducting fundraising campaigns and/or making major direct donations to support critical organizations, including the National Emergencies Trust in the U.K., the German Center for Infection Research, and leading Italian research universities in heavily impacted areas.
In the U.S., all eight Qurate Retail brands are conducting an awareness and fundraising campaign, on-air and online, to encourage customers and team members to help meet urgent food needs by donating to Meals on Wheels America and No Kid Hungry. On Thursday, Apr. 16, Qurate Retail hit its previously announced pledge to match customer and team member donations up to a total company contribution of $1 million. The company is now raising its cap for the total company contribution to $2 million and extending the campaign through #GivingTuesdayNow on Tuesday, May 5, which has been dedicated as a day to unite the world in the midst of COVID-19.
As of Monday, Apr. 20, the combined donations from Qurate Retail and its customers and team members are enabling Meals on Wheels to deliver over 90,000 meals to seniors, along with check-ins and safety checks to help keep seniors safe at home. These combined donations are also supporting No Kid Hungry to ensure kids get the meals they need during school closures and beyond. To date, No Kid Hungry has helped serve an estimated 2.9 million meals a day during this crisis.
Qurate Retail has been committed to supporting cancer care and research for over 25 years, raising over $80 million through a variety of programs around the world. A portion of the proceeds from this year's Beauty with Benefits cause marketing campaign will go directly to helping the cancer community navigate COVID-19-related obstacles. Cancer and Careers, the beneficiary of Beauty with Benefits, is committed to providing both short-term and long-term support, with up to 500 direct relief grants and the creation of COVID-19-related educational programs.
Spreading the Word on Healthy Practices
Qurate Retail's broadcasts, websites, mobile apps, and social pages engage millions of people around the world every day. To help distribute important health and safety information in the U.S., QVC and HSN are donating airtime to show COVID-19 public service announcements (PSAs) from the non-profit Ad Council, and the retailers will soon begin sharing other PSAs shot at home by a variety of actors and celebrities. QVC and HSN are committed to running COVID-19-related PSAs multiple times a day through the acute phase of this crisis.
"In these challenging times, we are well positioned to help our teams, customers, and communities," said Leslie Ferraro, President, QxH, which is comprised of QVC and HSN's U.S. businesses. "We are focused on using our reach, resources, and relationships for the common good as this crisis evolves – and we'll continue looking for more ways to offer support and comfort."
For more information about Qurate Retail's response efforts, visit the Qurate Retail Group newsroom, follow@QurateRetailGrp on Facebook, Instagram or Twitter, or follow Qurate Retail Group on LinkedIn or YouTube.