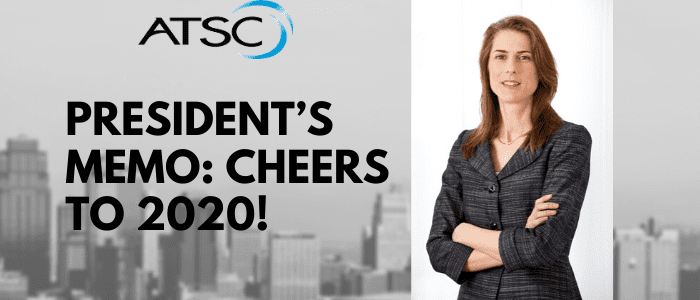 As we wrap up an amazing year for ATSC, we look ahead enthusiastically to the New Year with the expected rollout of ATSC 3.0 broadcasting in 60-plus markets across the United States. ATSC – the authoritative industry voice on the standard's capabilities – is looking forward to supporting the U.S. broadcast ecosystem in preparing for this next big commercial launch, which follows South Korea's successful ATSC 3.0 broadcasting rollout, now in its third year.
This is a particularly exciting and gratifying time for all of us involved in the development of the suite of next-generation television standards collectively known as ATSC 3.0. CES® 2020 (January 7-10 in Las Vegas) will mark the official launch of NEXTGEN TV products for the consumer market in the U.S. to support the implementation of ATSC 3.0 broadcasting from coast to coast. And ATSC will have a CES presence in the Las Vegas Convention Center for the first time ever!
The ATSC booth will highlight NEXTGEN TV consumer products and services coming in the United States during 2020 against the backdrop of the market-by-market rollout of ATSC 3.0 broadcasting and demonstrations by some of our ATSC Platinum Sponsors. Throughout the show, ATSC experts will be on hand to offer insights and field questions, not just about the new consumer-facing offerings but also about B2B (business-to-business) opportunities to help raise awareness of the robust and growing ATSC 3.0 ecosystem.