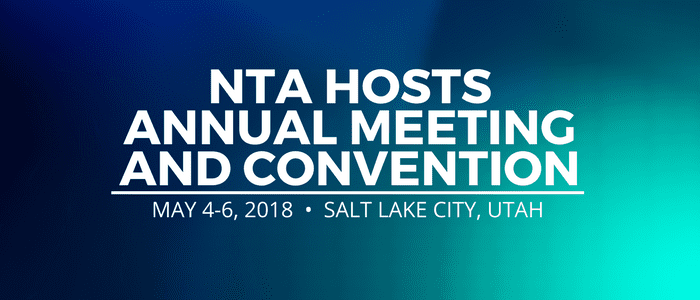 National Translator Association (NTA) will host their annual meeting and convention on May 4-6, 2018, in Salt Lake City, Utah at the Sheraton Salt Lake City.
Sessions will begin at 8:30 a.m. on Friday, May 4, and will cover a variety of topics including:
The Future of TV Translators and LPTV – Displacing to the New Core Channels 2-36,
The Current Status of the Reverse Auction Process,
FM Translators and LPFM Conflict Resolutions and Filing Opportunities,
Equipment Solutions and Making the Most of the Remaining Spectrum.
Representatives from the FCC Media Bureau and Office of Engineering and Technology will be present throughout the event. There will also be opportunities for networking with other LPTV, Translator and full service broadcasters. Manufacturers will be on hand with equipment solutions for your particular project.
Breakfast and lunch will be provided and a banquet for attendees and spouses will be held on Saturday. Spouses activities are planned for Friday and Saturday.
Group rates are available through April 19, 2018 by calling 801-401-2000 or visiting www.starwoodmeeting.com/Book/nationaltranslator2018 to reserve your room.
For more information, please contact Susan Hansen at 303-378-8209 or by email Shansen@aol.com.
The NTA is dedicated to the preservation of free over-the-air TV and FM in all geographical areas with an aim to provide FM and TV signals in every home.