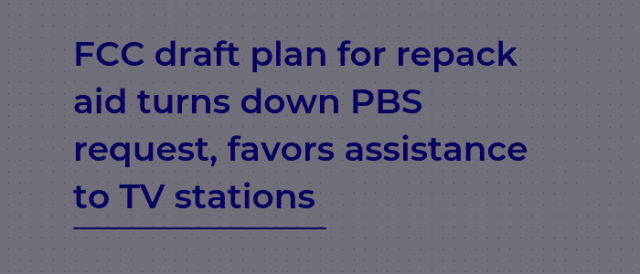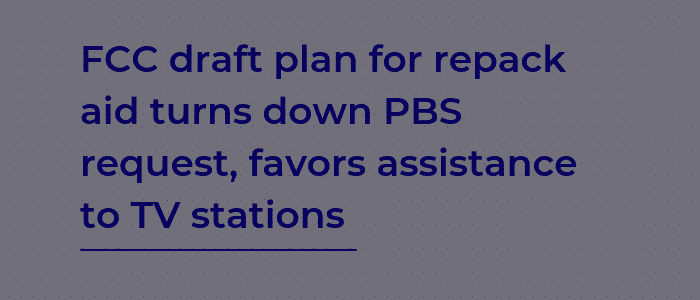 An FCC proposal for distributing additional funds for channel repacking rejects a request from PBS to reimburse the wireless carrier T-Mobile while prioritizing reimbursements to TV stations before radio broadcasters.

The FCC's draft regulations, released last month, address how the commission should allocate $1 billion approved by Congress last year for reimbursing stations for repacking expenses. The law also opened the door for the agency to reimburse repack-related expenses related to radio stations and TV translators.

Some TV stations are moving to new channels following the FCC's 2017 spectrum auction, and radio stations are also affected. An FCC fund established by Congress in 2012 provided an initial $1.75 billion for reimbursements.

Both NPR and PBS have sought to influence the FCC's approach to handing out the reimbursement funds. In January, PBS asked the commission to reimburse T-Mobile for some of the financial assistance the wireless company has provided to public TV. PBS and T-Mobile began working together shortly after the spectrum auction ended to find new homes for displaced public TV translators.