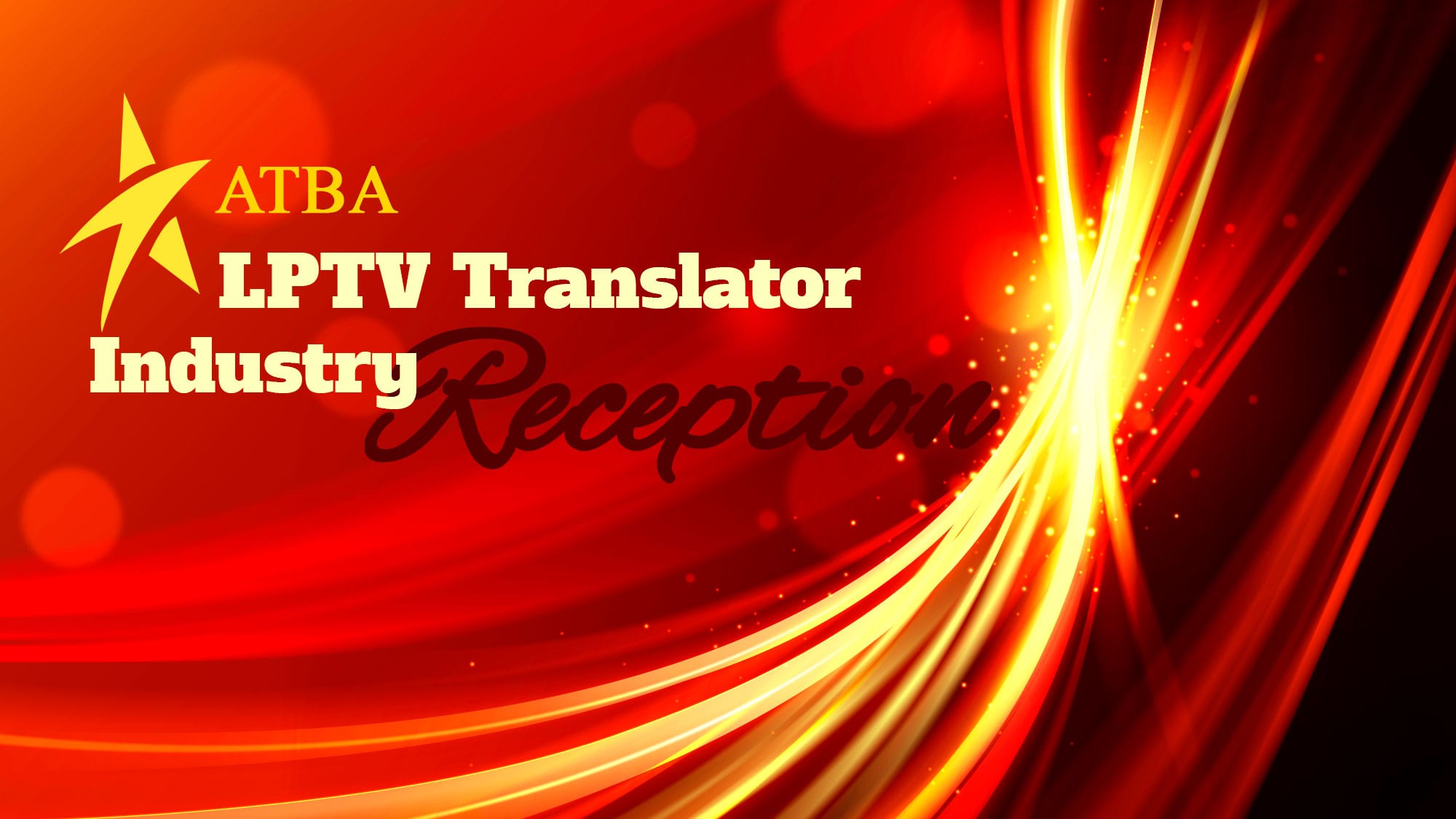 All sessions will be held in the ATBA Westgate Suites, Room Number to be announced on April 6. Reception will be held in the Westgate Ballrooms D&E.
Sunday, April 8, 2018
9:00p                  ATBA Executive and Advisory Board Meeting
Monday, April 9, 2018
9:00a-9:50         PSIP Primer – Marge Johnson, TitanTV
10:00a – 10:50   Future Proof Roundtable: Finding the Road to LPTV Permanence – Rob Folliard, Gray Television
11:00a – 11:50     Special Displacement Window Briefing – Michael Couzens, Attorney at Law
LUNCH in Suite for BOARD and SPONSORS.  RSVP Required
1:00p-1:50p        Applying ATSC 3.0 – Joshua Weiss and Vern Fotheringham, Edge Spectrum Inc.
2:00p-2:50p      New Opportunities in LPTV – Louis Libin, HC2 Broadcasting
3:00p-4:15p        Keeping Cool: Air and Water Cooled Transmitters Perry Priestley, Anywave  
6:00p                    VIP Reception for ATBA Members and Guests Only, Westgate Ballrooms D&E
7:00p                    Reception Opens to All.
 7:15p                     Awards Ceremony, Welcome and Door Prizes
Tuesday, April 10, 2018
9:00a-9:50           News Roundtable: Ideas on a Budget – Eric Wotila, NewsNet
10:00a-10:50       Station Marketing  Roundtable – Web, Social Media and On Air Promotion – Lee Miller, MSGPR